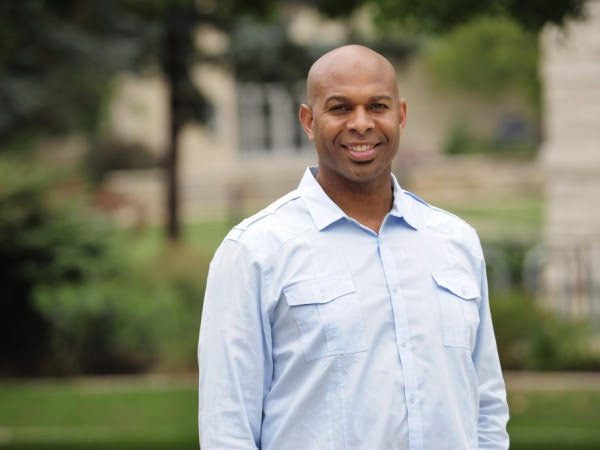 Donnie Hale, Ed.D., joined the UCF Center for Community Schools Sept. 6, 2019, as assistant director of the center and a lecturer in the College of Community Innovation and Education. He also will serve as co-chair for the nationwide Community School Leadership Network.
Hale comes to UCF from Florida International University in Miami, where he served for more than five years as director of The Education Effect, a university-assisted community school partnership. The partnership works to improve learning and life outcomes among students in Miami's urban core communities, including Overtown, Liberty City and Little Haiti, by deploying resources from FIU, Miami-Dade County Public Schools and private donors. (Learn more in this NBC Nightly News segment.)
Before his work at FIU, Hale was an assistant professor of education and director of Pre-College Programs at Carroll University in Saukesha, Wisconsin; an outreach coordinator and instructor in education studies at the University of Oregon in Eugene; assistant director of the Federal TRiO Program Upward Bound and adjunct instructor at Boise State University in Boise, Idaho, where he also earned his doctorate. Hale has served as a college football coach and an elementary school teacher as well. He is originally from Stockton, California.
Hale's research focuses on race, equity, educational opportunity, college access and human development. His teaching experience has been in areas of sociology, education, history and cultural diversity. He will begin teaching at UCF in spring 2020.
UCF Center for Community Schools Director Amy Ellis said she's very pleased to bring new talent to the center. "I'm super excited that Dr. Hale will be able to contribute his wealth of experience to our efforts," Ellis said.
As assistant director of the center, Hale will oversee operations of the center, which includes services in technical assistance, training and development, and assessment and evaluation.
As co-chair of the Community School Leadership Network, a network of the Coalition for Community Schools, he will work with members of the coalition and other community school leaders across the country to expand community schools, build leadership capacity, strengthen local and community networks, and provide professional development for leaders and coordinators.
"I am excited to join a team committed to serving students and the community, and equally excited to work at a university dedicated to partnership and collaboration. Let's work!," Hale said.