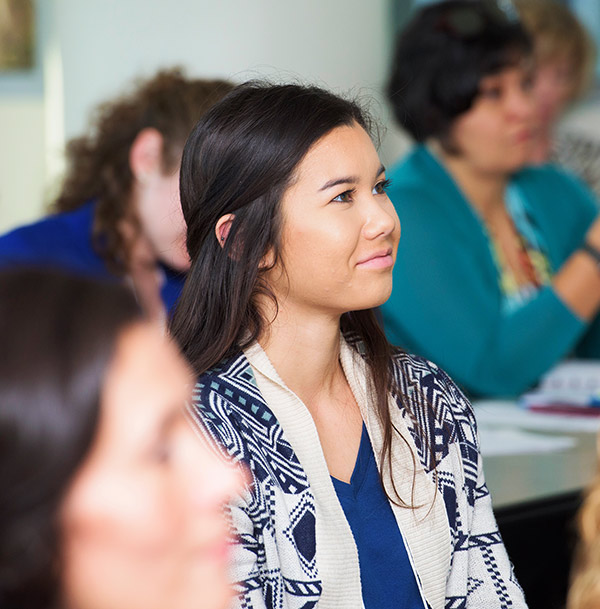 Student Corner: Information for Current Students
Welcome to the Counselor Education Program at the University of Central Florida. The Counselor Education faculty are pleased that you have elected to enter our program and are committed to helping you make this a positive educational and personal growth experience. For those of you just entering the program, we wish you much success. For those who are continuing to study with us, we hope you are progressing toward your educational goals in a satisfactory manner.
Below are links to some important documents that will be helpful to your success in our program. These documents help explain program policies and procedures, introduce you to important deadlines, and provide an extraordinary amount of useful information. Download and save a copy in a safe place where you can refer to it often.
While written materials are helpful and should be referenced if needed, nothing can substitute for personal contact. Do not hesitate to request help or information from our staff, any one of the program faculty, and/or your faculty advisor: you are the reason we are here.
Handbook Information and Downloads
Counselor Education Mission Statement
The mission of the Counselor Education Program at the University of Central Florida is to educate and prepare competent professional counselors and counselor educators from diverse backgrounds to advance the profession through practice, scholarship, research, leadership, advocacy, and service. The Program uses a reflective-practitioner model that integrates the use of intensive clinical experiences, research, intellectual and creative resources, and current technology to work with a diverse global society.
Counselor Education Student Handbook - Master's Program
Counselor Education Student Handbook - Doctoral Program
Plans of Study
Marriage, Couple, and Family Therapy Plan of Study
Clinical Mental Health Counseling Plan of Study
School Counseling Plan of Study
Program Checklists
Clinical Mental Health Counseling
Marriage, Couple, and Family Therapy
School Counseling
Counselor Preparation Comprehensive Examination (CPCE) Application
Graduating Student Documents
Practicum and Internship Information and Downloads
Clinical Experiences Handbook (Marriage, Couple, and Family Counseling /Clinical Mental Health Counseling)
This handbook provides information, forms, and documents related to the two primary clinical experiences in this program, Practicum and Internship.
Internship Handbook (School Counseling)
This handbook is for M.A., M.Ed., or Ed.S. School Counseling students beginning or completing their school counseling internship.
Application for Internship (MCFT and CMHC only)
List of Approved Internship Sites for MCFT and CMHC Students
Clinical sites in the community who are interested in partnering with the Counselor Education program to serve as an internship site for students must complete an application packet (Internship Site Approval Packet). Please complete the forms and submit them either through e-mail or the USPS (original signatures are necessary) to:
Dr. Viki Kelchner
Coordinator for Clinical Experiences
UCF Counselor Education
P.O. Box 161250
Orlando, FL 32816-1250

Please include any literature or documentation on your site.
Mandatory Practicum & Internship Orientation Sessions
All students applying for Practicum I and MCFT and CMHC students applying for Internship I are required to attend the corresponding Orientation Session meeting that is held the semester prior to their beginning Practicum and/or Internship. The sessions are held from 4PM - 7PM on the last Friday of classes for each semester (Fall, Spring, and Summer). Notices will be sent out to students' Knight's email accounts alerting them to the specific dates for each semester. Students not attending this mandatory session will not be enrolled in Practicum or Internship for the following semester.