International Hub for Community Schools
UCF Center for Community Schools was been named the first International Hub for Community Schools by the International Centre of Excellence for Community Schools (ICECS) in Coventry, England. ICECS has strong ties to community school development throughout Europe, Central Asia, Africa, and North America, working on strategic planning to advance community school development through demonstration projects, research, consultation, networking, and conferencing. Becoming the first International Hub, the UCF Center for Community Schools will deepen their already strong working relationship with ICECS and become a primary U.S. contact for:
Florida community school site visits for international practitioners, head teachers, others
Global community school strategy planning and advancement
Joint education consultancy work and international community school conference development
International community school research opportunities
Exploring connection of global community school classrooms through technology, other.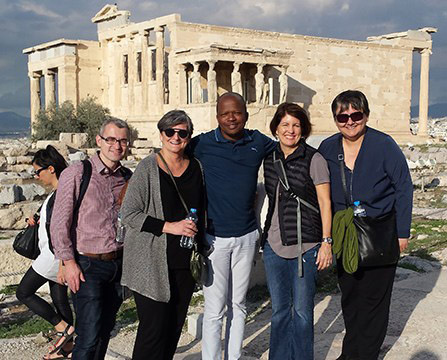 Development towards global community school classrooms has been underway at Wilkinson Junior High Community Partnership School in Clay County. The Eagle's International Virtual Exchange will serve as a model for Community Partnership Schools statewide by being the first to connect CPS students to their international counterparts in Haiti.