The Backdrop: Challenges Facing Public Schools
We live in a world of continuous and rapid change. All of us are impacted by economic, social, demographic and technological change at an increasingly accelerating pace. All indications are that this pace of change will continue. In order to survive in such an environment, we must adapt.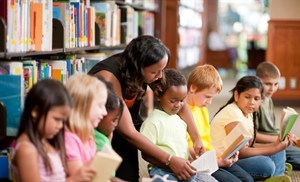 There may be no single institution other than our public schools more affected by the changes in our world. It is in our public schools that all of these changes intersect and schools are challenged to do more than ever to educate all of our children for success in the new economy of the 21st century.
Our public schools represent the one institution with the greatest potential for interactions with our children and families. Ninety percent of America's youth and almost all of our poor children attend public schools.
Never before in our history has education been more vital to the future prospects of our youth. The need for new skill sets in the workplace drives new requirements that schools dramatically improve the skills of graduating students. In Teaching the New Basic Skills, economists Richard Murnane and Frank Levy demonstrated that nearly half of the 17-year-olds in the United States do not possess the skills necessary to earn a middle-class living. Those skills include: reading and math at a minimum of a ninth-grade level, problem solving, the ability to communicate effectively orally and in writing, a knowledge and comfort with technology, and the ability to work productively in diverse groups.
Education does not exist as a separate component in the lives of children and families. Our society views education as the route to greater opportunity but often fails to see how current socioeconomic conditions affect achievement in the first place. To best serve our children we will need to understand and take account of the changing realities in the world outside our schools.
The number of children living in poverty in the United States is higher today than it was 20 years ago. Approximately one in five children lives in poverty and faces overwhelming odds against her/his future success. These children are more likely to be sick as toddlers and unprepared for kindergarten. Later they are more likely to fall behind in grade school and drop out of high school. In 1996 the Carnegie Corporation found that poor children have less access to preschool programs, rigorous elementary schools and after-school programs than their peers living in better-off families. They also found that teachers tend to have lower expectations for their poorer students.
Research has found that parent involvement in education improves their children's grades, test scores, homework and attendance. However with the steady rise of dual-income families and single-parent households, many families are less engaged in their children's learning and development.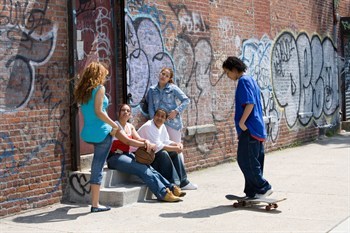 Many children and adolescents spend large amounts of time on their own, unsupervised and disconnected from adult relationships and guidance. Unsupervised children are much more likely to be poor and live in unsafe neighborhoods.
Our schools have also been impacted by a large influx of immigrant children. One in five American students comes from a household headed by an immigrant. In Broward County, Florida, the nation's fifth largest school district, students come from at least 52 different countries and speak 52 different languages. The number of children with limited fluency in English has doubled since 1993-94.
A series of horrific mass killings in our nation's schools has put into question the concept of the school as a safe, isolated enclave. Prevention of such incidents will require schools to adopt strategies that foster meaningful connections to parents and students, involve the total community, and create safe places where both learning and healthy development can occur.
Many of our children need much more support and guidance than they are currently receiving. It is not possible for schools to provide sufficient guidance and support alone. They must work in concert with the total community to assist children as they develop, mature and grow. We have placed barriers between our schools and community organizations and supports that increase costs, lessen efficiency and in the end hold children back from achieving the skills they need to be successful in our increasingly complex world. We must work together.
---
What Is a Community School?
Community schools are sometimes called "full-service" or "extended service" schools. They are schools that combine a rigorous academic program with a wide range of in-school services, supports and opportunities to promote children's learning and development. A community school unites the most important influences in a child's life – school, families and communities – to create a network that supports their development toward productive adulthood. Although there is no single uniform model, community schools share a common vision to "create an integrated set of learning opportunities, physically and socially." They have multiple goals that include school readiness; student academic success; physical, social and emotional health; and parent and community engagement.
There are a number of successful community school models. Several are identified below.
COMMUNITIES IN SCHOOLS
Communities in Schools is a national network of independent 501 C-3 organizations in 27 states and the District of Columbia. Founded in 1977, Communities in Schools has become one of the largest dropout prevention programs in the United States. At the local level Communities in Schools serve as the bridge between the school and the business, faith and not-for-profit communities. The organizations provide of a range of services in the school setting including mentoring, tutoring, heath care, summer and after-school programs, family counseling and service-learning.
HARLEM CHILDREN'S ZONE
The Harlem Children's Zone is a not-for-profit organization for poverty-stricken children living in Harlem. The organization provides support through free parent workshops, a preschool and three public charter schools, and child-oriented health services for thousands of children and family members. It is focused on residents of 100 blocks in Harlem. The federal Promise Zone program is intended to replicate the Harlem Children's Zone model in other distressed neighborhoods.
UNIVERSITY ASSISTED COMMUNITY SCHOOLS
Located at the Netter Center at the University of Pennsylvania, University Assisted Community Schools employs the resources of the university in a number of neighborhood schools located near the university in West Philadelphia. The center engages K-16 students in real world community problem-solving that is integrated into the school curriculum and after-school programs. University Assisted Community Schools view the school as a neighborhood hub for programs and problem-solving.
BEACON SCHOOLS
Beacon Community Schools utilize school space to provide a wide variety of activities for students and the larger community.  Community organizations partner with school administrators, local police, civic organizations and community councils to develop programs for young people. Beacon Community Schools began in 10 New York City neighborhoods in 1991. The initiative was to transform schools in those neighborhoods into schools/community centers. The sites expanded to 80 neighborhoods in New York City and were launched in other areas of the country including Denver, Philadelphia and Palm Beach.
SCHOOL OF THE 21st CENTURY
The School of the 21st Century (21C) is a community school model that incorporates child care and family support services into schools. The overall goal is to promote the optimal growth and development of children beginning at birth. The initiative was launched from Yale in 1988 as a program of The Edward Zigler Center in Child Development and Social Policy. There are approximately 1,300 21C sites nationally. They are locally known as Family Resource Centers. The state of Arkansas had implemented statewide 21C program supported by the Winthrop Rockefeller Foundation.
STRIVE PARTNERSHIP
The Vision for the Strive Partnership (Cincinnati) is to focus on supporting the success of every child from "cradle to career." The approach is data driven and measures critical developmental milestones in a child's development. The approach is built on four principles: engage the community, focus on eliminating locally defined disparities, develop a culture of continuous improvement and leverage existing assets. Partners include schools, not-for-profits, local government, business leaders and universities working together to achieve identified developmental milestones.
CHILDREN'S AID SOCIETY OF NEW YORK COMMUNITY SCHOOLS
The Children's Aid Society of New York joined in a partnership with the New York City Public Schools in 1989 to develop a comprehensive approach to the pressing needs of children and families in the northern Manhattan neighborhood of Washington Heights. At the time the neighborhood was struggling with overcrowded schools, a large population of poor first- generation immigrant families, and a lack of health and social service providers. A community school was developed as the focal point in the community to which children and parents would turn for a wide range of supports and services. The school would reach for the highest educational standards and contain all of the health, welfare and youth development services of a large social services organization. The school would be open 15 hours a day and on weekends, working side-by-side with parents, teachers and the community to ensure that children were given every chance to succeed. The Children's Aid Society has added more than 20 community schools since then and operates the National Center for Community Schools to assist others in implementing community schools.
---
Why Community Schools Work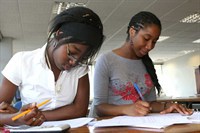 Community schools have consistently demonstrated success over more than two decades. They have achieved significant success in improving academic achievement, engaging families and the community, and improving the school environment. Today there are as many as 5,000 community schools operating in 44 states and serving an estimated 5.1 million students. Recent studies of community schools in operation for five years or longer have demonstrated higher standardized reading and math scores, increased rates of attendance and greater parental involvement. Studies have also found an increased ability to leverage funding – up to $3 of additional funding for every $1 in school district investment.
The Children's Aid Society community schools have demonstrated consistent improvement in math performance and reading over more than two decades. Attendance rates, including teacher attendance rates, were found to be higher at Children's Aid Society community schools when compared to other local schools. Evaluators noted that the attendance rate had improved every year since the first community school opened. Independent interviews and observations have consistently revealed that community schools are different in overall climate from traditional schools. Parents and students felt more welcome and student's self-perception and behavioral conduct were more positive that in comparison groups.
Community schools were also found to be safer, with little violence and graffiti. Teachers, students and parents reported that they felt their school was special and a safe place to be and school suspensions were far less than average for New York schools (6.8 average per 100 vs. as low as 2.2 for CAS Community schools).
A recent study by the Finance Project found that the Social Return on Investment — a measurement of the value of improved outcome measures compared to the cost of achieving them — ranged from 10.3 to 14.8, or for every $1 invested in community schools a social value of $10 to $14 was produced.
---
Community Partnership School™ Model
In January of 2009, the president of the Children's Home Society of Florida joined leaders from UCF — the dean of the College of Community Innovation and Education, the dean of the College of Education, and the director of the Center for Community Partnerships — to visit the Children's Aid Society of New York's community schools. They returned to Florida committed to seek out an opportunity to replicate a community school in the Central Florida.
Following numerous discussions with Central Florida school districts, school principals, hospitals, health care providers and funders, a willing partner was found in the Orange County Public School system. Interest centered on Maynard Evans High School in the Pine Hills area of Orlando.
In 2010, following much discussion and planning, UCF, the Children's Home Society of Florida and Orange County Public Schools signed a 25-year Memorandum of Understanding to establish a partnership to develop and implement community schools in Orange County. Two years later they were joined by an additional core partner, Central Florida Family Health Center, a federally qualified health center (FQHC).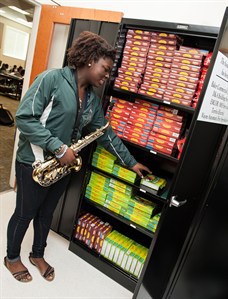 This partnership resulted in the development of Evans High School • A Community Partnership School in Pine Hills. The Pine Hills community has a population of approximately 70,500 within 24,300 households. The unemployment rate in 2011 was 10.5% and the median household income was $40,013. At the time, Evans was under a Florida Department of Education school improvement plan. A few years earlier it was listed in a national publication as a "double F dropout factory."
The core partners began an implementation based upon the Children's Aid Society of New York's Community School model focused on a strong academic program supported by a wide range of after-school activities for students and the community; access to physical, behavioral and dental health services on site; and a strong parent engagement program. However, the Evans model also involved a much greater role and partnership with UCF, similar to the University Assisted Community School approach at the University of Pennsylvania. UCF has committed resources across many programs including nursing, education, behavioral health and medicine to the partnership.
The vision for Evans High School • A Community Partnership School is to develop a seamless range of services and activities that support student academic success and over time significantly improves the Pine Hills community.
By the beginning of the 2014-2015 school year, Evans High School • A Community Partnership School was offering on-site physical and behavioral health services for all students and their families, and the faculty. Dental care also was added during the school year with the opening an on-site wellness cottage. Evans offers a parent resource room and outreach program, and on-site access to public assistance for eligible families. Students have access to a robust after-school tutoring program; enrichment activities and resources to address food insecurity, including a food pantry; snack cabinets; and periodic community food distributions. Up to 175 juniors and seniors participate in a job-readiness and out-placement program, and plans are in the works to create a digital media academy in partnership with United Arts, UCF and Valencia College.