International Hub for Community Schools
UCF Center for Community Schools was named the first International Hub for Community Schools by the International Center of Excellence for Community Schools (ICECS) in Coventry, England. ICECS works to advance community school development through demonstration projects, research, consultation, networking and conferencing. UCF Center for Community Schools has ties to community school development throughout Europe, Central Asia, Africa, the Caribbean and North America. Becoming the first University International Hub, the UCF Center for Community Schools is deepening their already strong relationship with ICECS and the international community school community, becoming a primary U.S. contact for:
Florida community school site visits for international practitioners, head teachers, others
Global community school strategy planning and advancement
Joint education consultancy work and international community school conference development
Joint international community school research
Exploring connections to community school classrooms globally through technology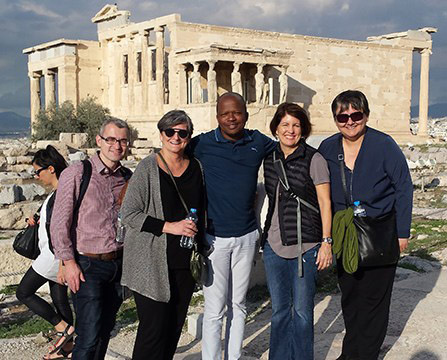 EAGLE'S INTERNATIONAL VIRTUAL EXCHANGE
Development towards global community school classrooms is underway at Wilkinson Junior High Community Partnership School in Clay County. The Eagle's International Virtual Exchange serves as a model for Community Partnership Schools statewide by being the first to connect CPS students to their international counterparts in Haiti, the United Kingdom and other countries.
WJH CPS Mission is to provide an exceptional learning experience where the needs of the individual student are met through diverse instructional programs supported by core partners Clay County District Schools, Baptist Health, Wolfson Children's Hospital, St. John River State College, and Children's Home Society of Florida. Eagle's International Virtual Exchange provides a diverse instructional and cultural experience for students through virtual exchange with students from other countries to address global challenges such as food insecurity, healthy eating habits, and literacy through our Global Reading Initiative.
Our goal is to prepare students from diverse cultural backgrounds to work with each other, as working environments of the future will be more and more multilateral. Cross cultural cooperation is a basic requirement. Having a world-view teaches students about the value of diversity of culture and of thought.
The Eagle's International Virtual Exchange Program is composed of five segments:
Global Reading Initiative
Global Community Garden Project
Healthy Living
World-View: Virtual Tour of Global Towns
International Virtual Pen Pal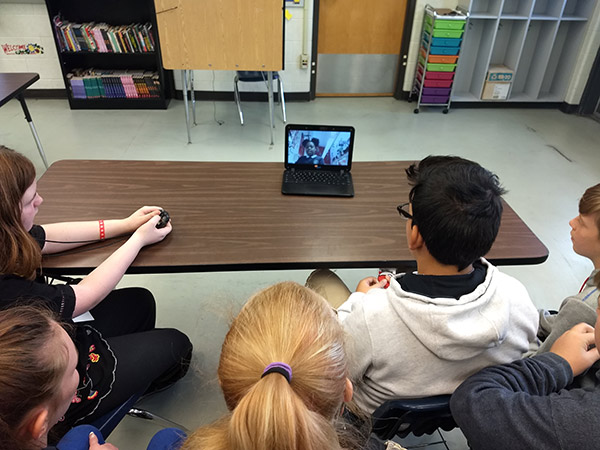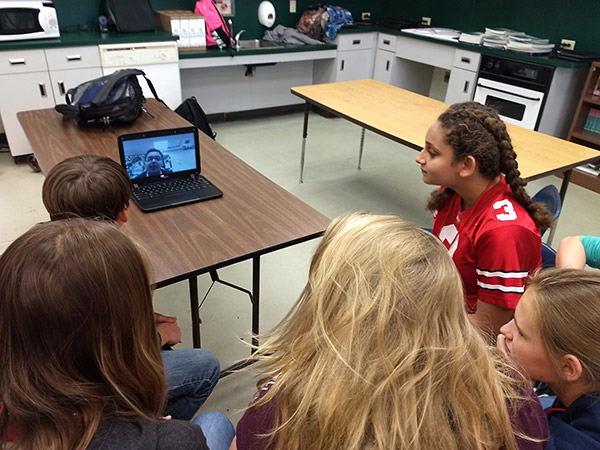 Eagle's International Exchange Program with Broad Heath school in Coventry, England.
Pictured: Students representing the U.S.A. and U.K.; Student Ambassadors are collaborating to learn more about each other's cultures and to tackle global challenges related to healthy living.