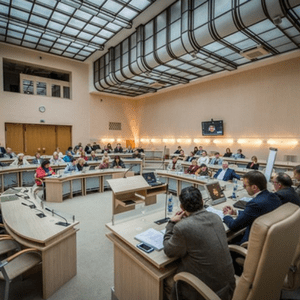 Increasingly, government and nonprofit leaders are talking about "collective impact." This is not just a fancy-sounding phrase, it is a way of structuring relationships across people and organizations, across sectors and across social service areas. How precisely should we build, grow, sustain and evaluate our collaborative relationships and ultimately our collective impact on the world around us?
This is what professors and students with the Center for Public and Nonprofit Management seek to understand. They have produced research reports and publications on homeless service delivery networks, university-community partnerships, and partnership formation evaluations in K-12 education systems, among others. There is much to learn and much to do; as a center, we ask: Why not do it together?
For more information, contact Associate Professor Qian Hu.