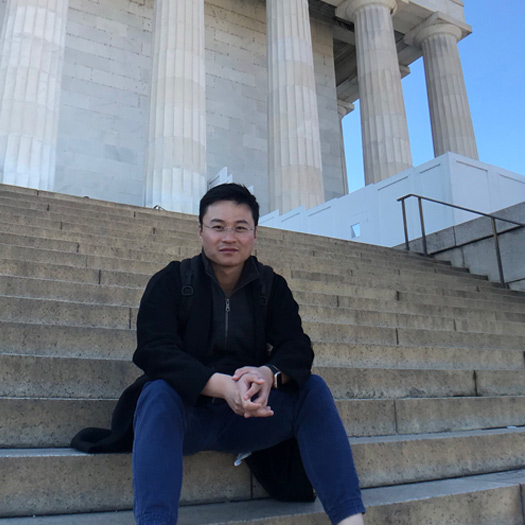 Xiangnan Hu is a visiting scholar at the School of Public Administration. He is pursuing a doctoral degree in public administration from Xi'an Jiaotong University in China, where he was also honored as an outstanding graduate student. His research interests include emergency management and risk communication. Hu has been published in the Journal of Intelligence, Journal of Risk, Disaster & Crisis Research, and Chinese Public Administration and has presented his research at several academic conferences including ASPA (2018 & 2019), the 5th Annual Conference of Chinese Public Administration Scholars, China International Exposition of Big Data (2017). His editing contributions include Chinese textbooks such as Social Stability Risk Assessment and Research on Regional Public Security System Evaluation from the Perspective of Vulnerability and Capability.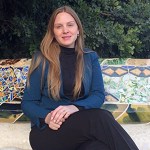 Janaina Pasqual Lofhagen is a post-doctoral visiting scholar at the School of Public Administration. She is also a post-doctoral researcher at the Pontifical Catholic University of Parana – Brazil (PUCPR) and her research interests include analyzing renewable sources of energy for urban mobility transportation and water-energy-food nexus. Janaina earned her doctoral degree in Urban Management from PUCPR, in partnership with the University of Arizona (UA). In addition, she has being working as consultant in the area of biogas and biomethane (renewable natural gas) for 10 years and she has important international publications and presentations in renowned congresses.

Ramazan Tas is a research scholar at the School of Public Administration and was the head of the economics department faculty at Turgut Ozal University. He was also the Director of the HESA Economic Research Center in Ankara, Turkey. He received his degrees in economics and finance from Ankara University in Turkey. He has conducted research on Chinese economic development in Beijing, China, and on efficiency of public expenditures in Oxford, England. Tas' recent research interests are innovative global governance, sustainable, inclusive, and green development, innovative anti-poverty and anti-unemployment networks, innovative economic diplomacy, i-economy (economics of innovation) and n-economy (economics of nanotechnology revolution).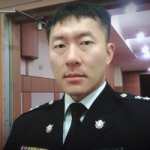 Hyun-do Hong, also known as Chris Hong, joined the CPNM in July 2017 as an international scholar. He serves as a senior inspector in the South Korea Coast Guard and previously supported the Coast Guard's counterterrorism division. Hong earned his bachelor's degree in marine engineering from the Korea Maritime and Ocean University in 1996 and upon graduation, served as a naval officer in South Korea. His research is in counterterrorism and emergency management.

Rui Yang is a visiting scholar who is currently earning her doctoral degree in public administration from the School of Public Policy and Administration at Xi'an Jiaotong University in China. Her research interests include collaborative governance, network governance and public service outsourcing. She is currently studying the most effective outsourcing modes for legal aid service provided by the local government in China. She has been published in China Soft Science, Science of Science, and Management of Science and Technology.

An Shao is an associate professor and the director of the Center of Counterterrorism Theory and Policy at the Zhejiang Police College in China. He is also the co-founder of the Research Center of Policing Techniques and Tactics of the Ministry of Public Security of China. Sao received his doctoral degree from the School of Public Affairs at Zhejiang University in China. He specializes in counterterrorism policy, terrorism theory, policing command and tactics and policing case studies. His work has been published in academic journals such as Social Scientist, Engineering and Technology, Higher Engineering Education Research and the Journal of Chinese People's Public Security University. Within the past three years, he has conducted four research projects granted by states or central ministries.

Yingying Liu is a visiting scholar earning a doctoral degree with an focus on emergency management and risk governance at Xi'an Jiaotong University in China. Her main research interests include public security, risk communication and risk assessment of public policy. She has been published in Chinese Public Administration, Social Science of Beijing, Wuhan University Journal and Advances in China Public Security. She has also been published in two textbooks, "Chinese Public Security Review" and "Research on Regional Public Safety and Emergency Management Coordination Mechanism." In addition, she presented at the sixth annual conference of the International Emergency Management Society, China Chapter, and won the outstanding paper award in 2015.

Elvin Alirzayev is a post-doctoral Fullbright Scholar who was hosted by the CPNM in 2017. His research interests include analyzing the fiscal rules of the Azerbaijan economy. Alirzayev currently works as a senior lecturer at Qafqaz University in Azerbaijan. His current study is about establishing sustainable fiscal disipline for the Azerbaijan economy so it can be a proxy for oil-exporting countries. In addition, his doctoral dissertation subject was "The Influence of Global Financial Crisis into Azerbaijan Economy: Expenditure Policy Implementation."

Serpil Gerdan is a faculty member at Kocaeli University who teaches geophysics engineering. She was hosted as a visiting professor in 2016. Her research focuses on disaster management, disaster rick reduction and disaster education. She has been published in a variety of journals, including Emergency Management and the Journal of Homeland Security. To learn more about Serpil and her visit to UCF, read our news article.

Yingyan Jiang is earning her doctoral degree in public organization and human resource management from the School of Public Administration at Renmin University of China. She was hosted by the CPNM in 2017. Her current research interests focus on performance management in public organizations and cadre selection. She has been published in Social Science Forum, the Journal of New Horizons, and the Journal of Tianjin Public Administration School. She has contributed to editing several Chinese textbooks including "Principle of Management," Strategic Performance Management" and "History of Management Thoughts." In addition, she presented at the 16th annual Research Postgraduate Conference at Hongkong University.