The School of Global Health Management and Informatics is proud to host the second Graduate Student Symposium on Health Services Research.   The theme of the 2020 season is Innovation in Healthcare. What ideas will shape the future of health in the United States? How do we work with the magnitude and the complexity of research data generated by health systems? Why does innovation depend on patient-centered care? Our keynote speakers from Vancouver Island Health Authority and Ohio State University Medical Center will lead a discussion addressing these and other questions at the heart of healthcare modernization. We hope you become part of this conversation - please submit your abstract today!
DAY ONE: Target Information Architecture
A Blueprint for Innovation in Health Service Analytics
Target Information Architecture (TIA) is a graphic rendering of answers to a series of linked questions relating to analytic products from data that support the functions performed by persons, providers or programs within a health system. In this presentation, we argue that a developed TIA is a necessary condition to guide the translation of health service analytics back into a health service system.
Why construct a Target Information Architecture?
To manage the complexity of generating useful products from health data.
To supply a targeting mechanism for the processes that are involved in setting analytics priorities
To offset a potential for services, programs and systems to respond to immediate pressures for delivering products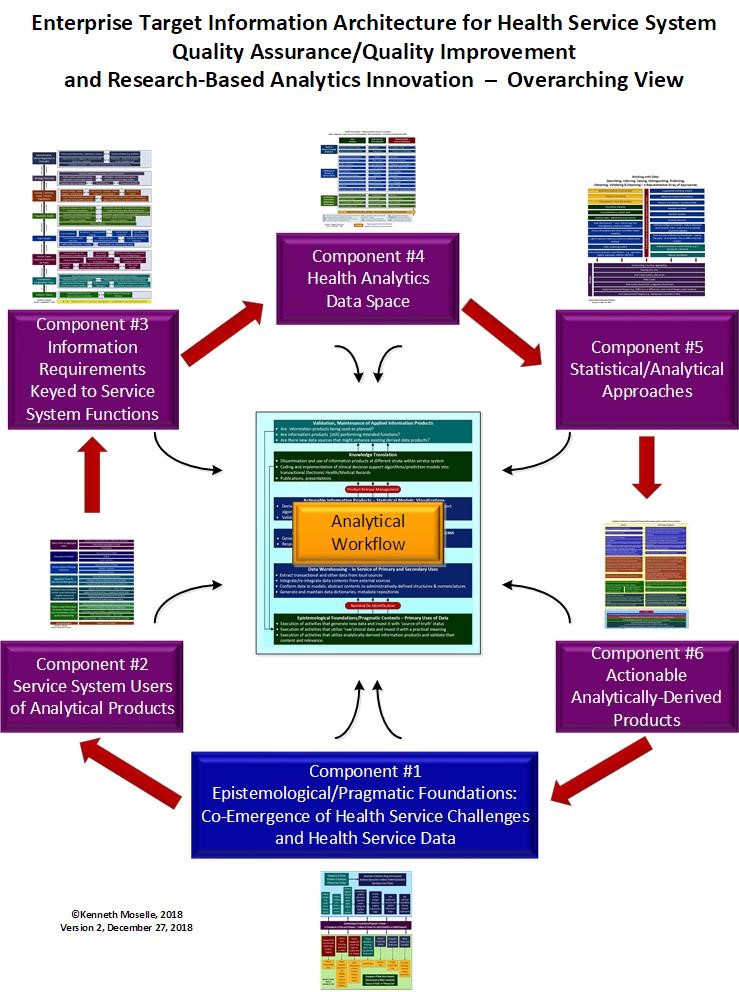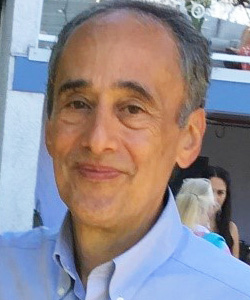 Dr. Moselle is a registered clinical psychologist with close to 25 years of experience in Island Health, one of five regional health authorities of Britain. Following a 10-year stint at the Institute of Human Development at UC Berkeley, he spent a decade in Malaysia and Singapore carrying out a range of clinical and research activities. He came to work in what was then the Capital Health Region, where in 2001 he secured funding from Health Canada to develop an information system for Victoria's downtown core service providers. In 2006, he secured funding from Canada Health Infoway and functioned as project lead and information architect for an electronic health record (EHR) solution for the mental health and substance program area. That project received the Canadian Coach Award for Innovation in the Adoption of Clinical Informatics. Since then, Dr. Moselle launched and currently directs the Applied Clinical Research Unit (ACRU) within Island Health. As principal investigator for an ACRU study that entailed cross-border access to data extracted from the Island Health Cerner EHR implementation, Dr. Moselle contended with the substantial challenges around architecting a de-identification solution and implementing a controlled data disclosure environment. He addressed key challenges around appropriate privacy-protected disclosure of transactional health datasets. In the context of a growing array of partnerships with academic research units, Dr. Moselle and colleagues affiliated with the University of Victoria have formed the Island Health/UVIC Data Science Studio. This group focuses on a suite of projects that use bodies of high-dimensional data extracted from the Island Health cross-continuum deployment of the EHR.
DAY TWO: Patient-Centered Health Care Innovation (PCHCI)
Synergistic Templates for Innovation in Health Care Delivery
Patient Centered Health Care Innovation (PCHCI) is the framework that places patients at the core of all transformational activities within health care systems, organizations and people. The objective of this framework, like the core principles of the patient-centeredness, emphasizes: patient preferences, education, emotion support, physical comfort, continuity and transition of care, access, continuity, comprehensiveness, coordination and communication, cultural competency, family and person focus, and payment alignment (Rathert et al., 2012; Gerteis et al., 1993; Berwick et al. 2009; Davis et al. 2005; Hernandez et al., 2013). In this presentation, I will discuss a set of synergistic templates designed and deployed within the Ohio State University Medical Center (OSUMC) and across the state of Ohio, led by my multi-disciplinary team at OSUMC.. We demonstrate that engaging in PCHCI is critical for reframing health care activities that emphasize what matters most in health care: the patients.
Why engage in patient-centered healthcare innovation?
Because, it's the right thing
To enhance patient engagement
To improve shared decision making between patients and the care team
To generate value for patients, providers and health care organizations
To overcome challenges to effective population health management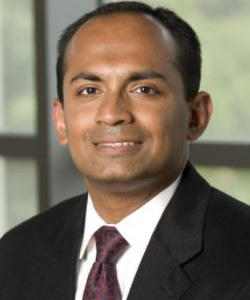 Naleef Fareed, PhD, is an assistant professor in Biomedical Informatics, Health Services Management and Policy, and a core faculty member within the Center for the Advancement of Team Science, Analytics and Systems Thinking in Health Systems Research and Implementation Science (CATALYST) at the Ohio State University Medical Center. He is also an affiliate faculty member with the Ohio State University Translational Data Analytics Institute. Fareed is a trained health services researcher and has spent a decade generating evidence around the nuances of the quality-enhancing proposition of health information technology. He also conducts studies that assess the effects of policies, interventions and strategies on healthcare outcomes. His recent work advances technologies and methods in patient-centered healthcare research. Along with his colleagues at CATALYST, Fareed has been collectively leading in the design, development, implementation and assessment of several synergistic systems that involve the collection of patient-reported outcomes and social determinants of health and documents their experience and preferences. The implications for these efforts are transforming how healthcare is delivered at the Ohio State University Medical Center, a large, academic research learning health system, and health care practices across the state of Ohio.
Call for Graduate Student Research Abstracts
Who:  UCF Graduate Students
Why participate?
Share your research with others
Build your CV
Receive helpful feedback on public speaking
Meet experienced researchers
Prepare next steps for your career
Network
Important dates:
Abstract submission deadline: March 20, 2020
Symposium: April 9-10, 2020 (oral presentations, poster presentations and reception)
To do:
Write an abstract describing your research in up to 400 words. Include: objective, methods, results, and conclusion (it is fine if you collaborated with other students or faculty on this research)
Abstracts may be selected for poster or podium presentations. Notification of acceptance will be sent out no later than April 1st.
All accepted abstracts, with authors present at the assigned time, are eligible for the Best Student Poster Award or the Best Student Presentation Award recognition.