AACTE Holmes Scholars® UCF Research Summit - Conducting Research That Makes Sense
Join us to engage master's and doctoral students in conversations focused on the research process including publication development, grant funding, dissertation, as well as preparation for future careers. Faculty are also invited to attend and take part in the conversation.
Conference strands include:
Literature Review
Manuscript writing and publication development
Determining data analyses (Qualitative vs Quantitative)
Exploring external and internal funding opportunities
Proposals are being accepted for posters and round table presentations.
Research Summit Agenda at a Glance
Day 1: June 12th, 2020
8:30: Registration
9:00: Plenary Speaker: Dean Andrew Daire
10:30: Concurrent Session 1
11:45: Lunch on your own
1:00: Group Session
2:15: Concurrent Session 2
3::15 Ice Cream Break
3:30: Group Session
Day 2: June 13, 2020
9:00: Group Session
10:00: Roundtable Presentations
11:30: Lunch
12:00: Poster Presentations
1:15: Mentoring and Writing Labs
Questions? CCIEEvents@ucf.edu
Refunds available through 3/1/2020; late and onsite registration rates apply.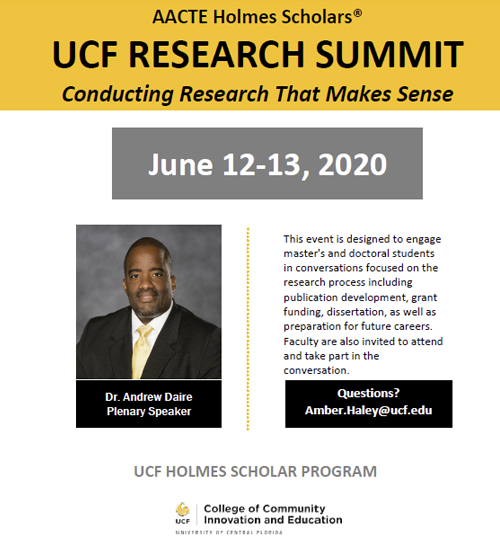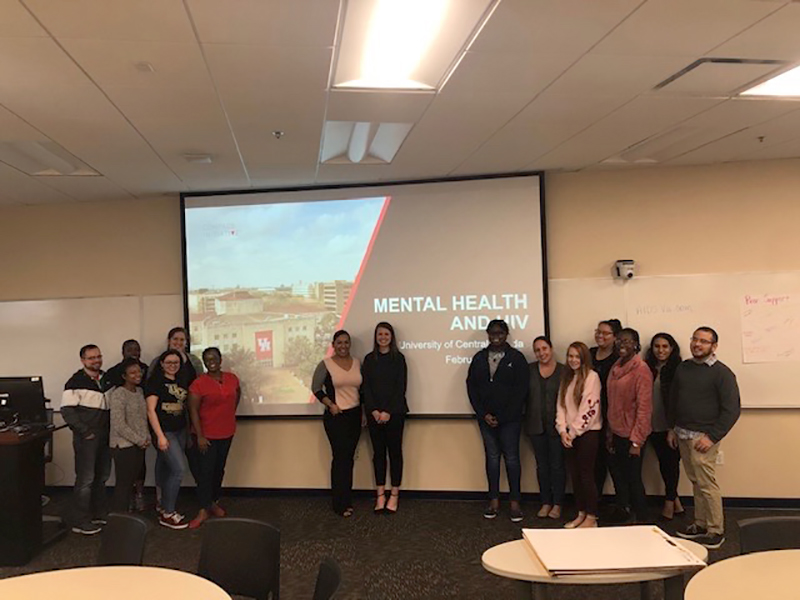 February 2020
Kudos on a job well done to UCF Holmes Mentor, Dr. Richelle Joe, for hosting the H.E.A.R.T. (HIV Education, Awareness, and Research Team) workshop! This workshop took place this past Saturday, February 1st and focused on HIV, mental health, and trauma-informed care. Additionally, a huge thanks to the speakers of the workshop in partnership with the Gilead COMPASS Initiative.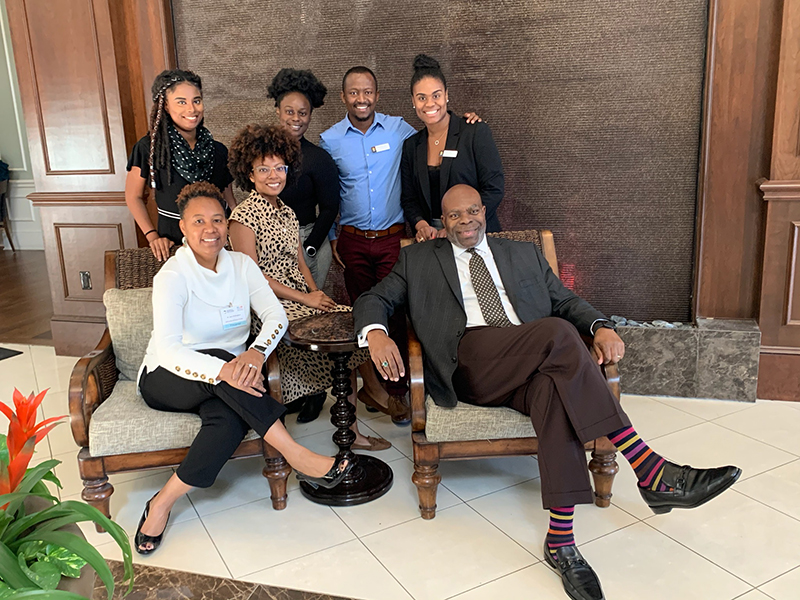 February 2020
Congratulations to UCF Holmes Scholars and Mentors for representing the UCF Counselor Education program at the National Cross-Cultural Counseling and Education Conference for Research, Action and Change. They presented five presentations in Savannah, GA, ranging in focus on racial identity development, cultural diversity, and ethical competencies in counseling and education.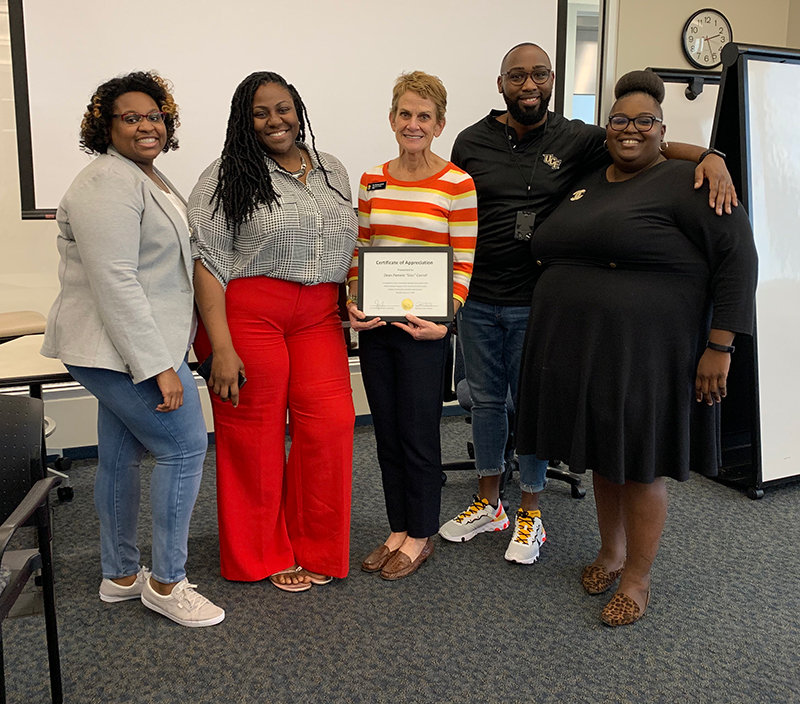 January 2020
We congratulate Tijuana Rollins (not in photo), ToCarra Jordan, Tiana Tucker, and Darryl Gordon for their accepted publication by the American College Personnel Association! They are standing next to their support and encouraging Holmes Mentor, Dr. Amanda Wilkerson. In addition, Dean Pamela "Sissi" Carroll was initiated into the UCF Holmes program. Congratulations to all for their accomplishments!