About the Consulting Team
MARI RAINS, MSM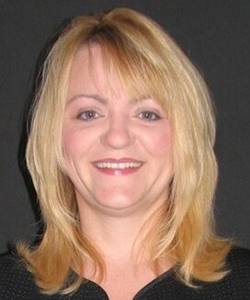 Mari's 20+ years' experience centers around helping leaders and organizations build capacity and improve performance. Mari Rains is the Director of the Florida Institute of Government (FIOG) at the University of Central Florida (UCF), where she has consulted with local government agencies for 15+ years. In this role, she also serves as the Executive Director for three associations: Volusia League of Cities, Tri-County League of Cities, and Florida Association of Code Enforcement.
Ms. Rains brings a unique hybrid of business, government and academic experience. Prior to joining the UCF FIOG, Mari served as full-time Faculty member for UCF's College of Business, Management Department, for seven years. She also led UCF's Learning & Development team supporting 12,000 staff and faculty across 10 locations. Prior to UCF, Mari had a successful career in the private sector. Her corporate/private projects include: Publix, Darden Restaurants, Orlando Magic, and others. Ms. Rains earned a Master's Degree in Management from the University of Central Florida College of Business.
She is a versatile and highly-sought facilitator and consultant for diverse programs, including strategic planning, community visioning and engagement, management consulting, organizational development, and certification/curriculum design. Mari also has a repertoire of 50+ training topics including leadership development, diversity and inclusion, emotional intelligence, customer service, business etiquette, and work/life balance.
Mari has a passion for customer service. She co-led a highly visible and successful customer-centric campaign for the Orlando Solar Bears and Orlando Magic, which was benchmarked by other professional sports teams. She led a similar customer-centric culture change with UCF Human Resources, resulting in increased customer satisfaction scores and increased employee engagement.
Ms. Rains has consulted with government agencies including:
International City & County Management Association (ICMA)
Florida City & County Management Association
Florida League of Cities (FLC)
Orange County
Seminole County
Volusia County
Osceola County
St. Lucie County
Putnam County
Volusia League of Cities
Tri-County League of Cities
City of Ocala
City of Titusville
City of Orlando
City of Oviedo
MetroPlan Orlando
Florida Redevelopment Association
Florida Association of Code Enforcement
Florida Association of Business Tax Officials
Florida Association of City Clerks
Florida Records Management Association
Florida Center for Nursing
American Association of Service Coordinators
7th Judicial Circuit Courts
St. Johns River Water Management District
Property & Evidence Association of Florida
UCF Office of Diversity & Inclusion
UCF Police Department
Sanford Fire Department
Orange County Library System
Parramore Community Engagement Council
EMILY C. GAY, SPHR, SHRM-CP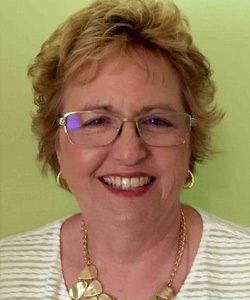 Emily Gay started her career with Walt Disney World, where she worked as a Performance & Leadership Training Consultant with Disney University for 10 years. She is an expert in developing a culture of service-excellence, based upon her Disney experience. She also served as a Human Resources Business Partner and Labor Relations Manager at Disney. Her broad, HR generalist perspective enables her to coach and develop all levels of leaders to achieve organizational goals and enhance the customer experience.
Emily earned a Master's Degree in Human Resources from Rollins College, and a Bachelor's Degree in Psychology from the University of Central Florida. She has taught HR courses as Adjunct Faculty for UCF's College of Business since 2005. She teaches many leadership, supervisory, customer service, and HR compliance courses for the UCF Florida Institute of Government. Clients love her sense of humor, and interactive training style.
Emily has two certifications from the Society of Human Resources Management, as a Certified Professional (SHRM-CP) and Senior Professional in Human Resources (SPHR). She is certified in the MBTI, DiSC, Franklin Covey Business Writing, and Franklin Covey Project Management, and has a 10-hour OSHA General Industry card.
MICHELLE DUSSEAU, PhD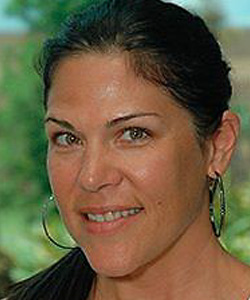 Dr. Dusseau is a communication expert. She has been a faculty member for UCF's Nicholson School of Communication since 2005, where she teaches credit courses including: Professional Communication, Persuasive Communication, Communication & Human Relations, Conflict management, Gender Issues in Communication, Group Dynamics, Intercultural Communication, Nonverbal Communication, and others.
Michelle teaches several professional development workshops for the Florida Institute of Government at UCF, including: Customer Service, Dealing with Difficult People, Conflict Management, Listening Skills, Emotional Intelligence, Diversity & Inclusion, Business Etiquette, Presentation Skills, Team Building, Professional Branding, Organizational Skills, Stress Management, Performance Coaching, Cultural Awareness, and many more!
She has an interactive and fun learning style, which helps her earn excellent workshop ratings. In addition to communication topics, Michelle has facilitated workshops for workplace professionals with topics including:
Michelle earned her Ph.D. in Professional Studies in Education from Capella University. She earned her Masters and Bachelors in Communications from Rollins College. She gained an Inclusion Champion Certification from the UCF Office of Diversity & Inclusion.
MARION BAKAMITSOU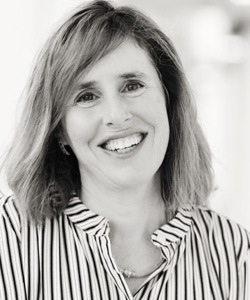 Marion Bakamitsou is a Project Manager at the Institute of Government at UCF, bringing an extensive background in strategic planning, innovative technology solutions, and academic administration and management to the position. Marion enjoys crafting customized problem solutions for the Institutes clients and support them to achieve a successful implementation.
Before joining the Institute in 2020, Marion held positions in hospitality and Higher Education. She began her career in hospitality at the Hilton and Marriot Hotels. While at Marriot, Marion was recognized as manager of the quarter for her strong analytical, management, and interpersonal skills, and for playing an "integral role in the training and development of team members." Pursuing her passion for learning and team building, Marion transitioned to higher education, working for over 20 years in a variety of positions, including Academic Advisor, Assistant Director of Undergraduate Programs, Registrar, and Project Manager.
Throughout her career, Marion has leveraged her versatility and experience in project management and technology, and has overseen a portfolio of successfully managed projects including:
Developed a fully integrated virtual strategy for F.A.C.E. and launched their first virtual annual conference and resulted in a 35% increase in attendance which lead to higher profits.
Implementing a web-based early alert system for 8,000 undergraduate students.
Launching on online appointment system to support 21,000 student appointments.
Developing a departmental Wiki to streamline information sharing.
Liaising across multiple departments to aid in the implementation of a college-wide web registration process
Designed and oversaw the digital conversion process of Tulane University's Student Records after Hurricane Katrina.
Marion earned a Master of Science in Managing Innovation and Information Technology from Champlain College in Burlington, VT; and a Bachelor of Science in Hotel Administration and Management from Rochester Institute of Technology.
SUSAN L. PRUCHNICKI
Susan has a wide variety of skills with 40 years of experience which include retail sales, food service management, commercial property insurance, and construction project administration.
Susan began her work at the University of Central Florida as a temporary employee in early 2001 for the John Scott Dailey Florida Institute of Government, an auxiliary department under the College of Community Innovation and Education (CCIE). She was offered a permanent position shortly thereafter and has served as a receptionist, Senior Secretary, and currently as an Administrative Assistant for the Florida Association of Code Enforcement, Inc., a non-profit organization that contracts with the Institute. She maintains membership, certification, and continuing education training records for 2,500+ members of the Association, and coordinates training offerings with other Institute offices around the state. She also assists the Association's Program Committee with planning their annual training conferences. She is routinely recognized by her peers for her customer service skills and dedication.
SIBYL MILLNER
As Administrative Assistant, assists the Director with the department's administrative activities and helps to coordinate various UCF Institute of Government administrative processes and projects. Her responsibilities encompass all administrative tasks for supporting the Institute's clients, as well as and overseeing administrative support. Ms. Millner has over 20 years of experience in general accounting applications and is degreed in Business Administration, with a concentration in Management. In her spare time she enjoys, traveling and nature.
Mailing Address
The John Scott Dailey Florida Institute of Government
University of Central Florida
Director, Mari Rains
12443 Research Pkwy., Ste. 402
Orlando, FL 32826-3282
Phone: 407.882.3960
Fax: 407.882.3968