The UCF Undergraduate Law and Policy Research Lab provides students the opportunity to explore the law through an empirical lens. Students examine and uncover how the law works, how cases are decided, the decision-making process, how legal professionals function, and what influences the processes and outcomes. As a research assistant, students may work on a current research project or develop a sub-project.
Contact Us
Department of Legal Studies
UCF Downtown
Dr. Phillips Academic Commons (DPAC)
Suite 430N
Phone: 407-823-1670
Email: alisa.smith@ucf.edu
How to Join the Research Lab
Meet with Professor Alisa Smith to discuss the research project that you are interested.
Commit a minimum of five hours a week to work on a research project.
Meet with Professor Alisa Smith to review progress once every two weeks (in person or virtual).
Complete the Collaborative Institutional Training Initiative (CITI) training.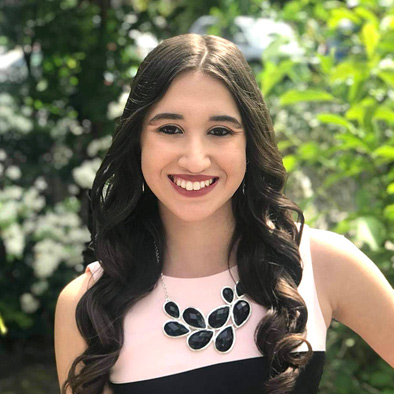 Nefertari Elshiekh has worked on various projects and papers related to bail reform. She will be presenting her most recent paper, "Impact of Counsel Type on Bail Decisions and Case Outcomes," at the National Technology and Social Science Conference in March 2022. This paper explores whether having a private attorney versus a public defender has an impact on bail decisions and sentencing. Elshiekh is an undergraduate junior who will be applying to law school next year.
Nefertari Elshiekh
Economics and International/Global Studies Student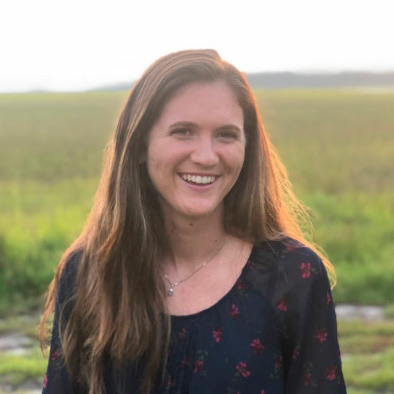 Caroline King has worked on several research lab projects. She presented her most recent study, "Non-Monetary Bail and Recidivism: Some Preliminary Findings," at the National Social Science Association Meeting in April 2020. Watch her presentation here.
Caroline King
Undergraduate Law and Policy Research Lab Research Assistant
Publications
Co-Authored Publications
An Empirical Examination of Societal Expectations of Privacy in the Digital Age of GPS, Cell Phone Towers, and Drones
When the Victim Recants: The Impact of Expert Witness Testimony in Prosecution of Battering Cases, in Women and Justice: It's a Crime (4th Edition)
Smith, A., Maddan, S., King, C., & Elshiekh, N. (2020). Testing the effects of a prosecutor policy recommending no-money release for nonviolent misdemeanor defendants. American Journal of Criminal Law, 48, 43- 79.
Students as Research Assistants & Collaborators
The Cost of (In)justice: A Preliminary Study of the Chilling Effect of the $50 Application Fee in Florida's Misdemeanor Courts
Beyond Impressionistic Analysis: An Empirical Evaluation of 21st Century Nonlawyer Courts
Misdemeanors Lack Appeal. 45 Am. J. of Crim. L. 305
Rush to Judgment: How South Carolina's Summary Courts Fail to Protect Constitutional Rights
Student Presentations and Co-Presentations
Three-Minute Justice: Haste and Waste in Florida's Misdemeanor Courts
Non-Monetary Bail and Recidivism
Thirty More Years of Social Science in Supreme Court Criminal Cases: 1988-2018
Misdemeanor Appeals and Due Process
Privacy Rights in the Digital Age: An Empirical Approach
Police-Citizen "Consensual Encounters:" Myth or Reality
The high impact of low-level crime: Preliminary findings (Caroline King at National Social Science Association Conference, Spring 2022).
Impact of counsel type on bail decisions and case outcomes (Nefertari Elshiekh at National Social Science Association Conference, Spring 2022).