K-12 Writing Instruction Re-Boot Camp
Reading like writers: Using craft techniques to strengthen K-12 writing
2020 Dates to be Announced
Orlando, Florida
UCF Morgridge International Reading Center
To improve transdisciplinary literacy acquisition and multi-sensory instruction in a school, teachers and teacher leaders must work to develop a common language and plan for coherent writing instruction. This re-boot camp is designed to help teachers and teacher leaders develop communication skills to work with students and work through adaptive challenges. Teachers and teacher leaders will learn how to use professional resources to improve student-centered writing instruction on a continuum of professional learning opportunities.

"The teacher who is indeed wise does not bid you to enter the house of wisdom but rather leads you to the threshold of your mind."
- Kahlil Gibran
Learn with Dr. Elsie L.Olan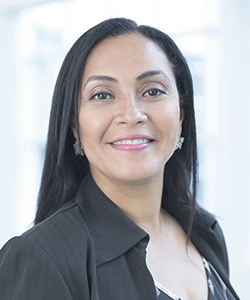 Elsie L. Olan is known internationally for her expertise in writing instruction and is an assistant professor in secondary English Language Arts at UCF. She has worked in schools as a secondary teacher, co-teacher, and program coordinator. She is co-author of Transformative Pedagogies: Moving Towards Critical Praxis in an Era of Change.
Learn with Dr. Enrique A. Puig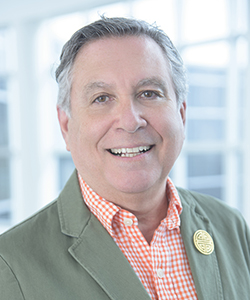 Dr. Enrique A. Puig is internationally known for his expertise in literacy coaching (K-12). He has shared his expertise in New Zealand, Scotland, Canada, Hungary, Austria, and Sweden. In 1997 his work with cadres of literacy coaches started in Orange County, FL in collaboration with the Ohio State University, Georgia State University, Purdue University, and Texas Tech University. With over 35 years of teaching and coaching experience, Enrique has lead schools from the US Virgin Islands to Washington in transforming teacher and student learning. He has authored numerous curriculum content materials, articles, chapters, books, and training materials. He is co-author of The Literacy Coach: Guiding in the Right Direction, (2011).
Re-boot camp benefits include learning to:
Employ generative student-centered writing instruction to empower teacher decision-making
Understand critical elements of intentional and coherent writing instruction
Interpret and use data/artifacts (static and dynamic) as a basis to inform writing instruction;
Use student-centered language that promotes transdisciplinary literacy acquisition and instruction.
Use professional resources effectively to support student-centered multi-sensory writing instruction.
Investigate multi-tiered systems of support that promote transdisciplinary literacy acquisition.
General Information

Who Should Attend
Teacher and teacher leaders
Space is limited; register early to ensure your space is secured.
Contact MIRC at 407-882-6472 for more details.
Individual Fee:  $875
Group Discount: Four people from the same district for the price of three.
Payments are due upon receipt of email via check, credit card, and/or purchase order. Registrations, though nonrefundable, are transferable.
Price includes:
materials
breakfasts
lunches
UCF parking
Certificate of Participation (30 hrs.)
Florida Literacy Coaches Association membership
Travel and Lodging:
Registration fee for the Writing Instruction Re-Boot Camp does not include travel and hotel accommodations.
All travel and lodging expenses are the responsibility of the attendees and/or their sponsoring Local Education Agency.  We encourage carpooling.
Reservations should be made directly with the hotel.  All rates may change and are subject to availability.  Some rates include parking and other services.  Participants are asked to inquire about these services when making reservations.  Do not make non-refundable travel arrangements until you have received a confirmation email from MIRC.
Contact Information
Questions? Call 407.882.MIRC