4th Annual UCF Play Lab Conference: The Power of Showing Up: Engaging Grown-ups in the Play Therapy Process
This year's theme is focused on connection with parents/caregivers/important grown-ups in the child client's lives to enhance play therapy outcomes.
Due to COVID-19 health concerns, this one-time online event has been approved by APT for 9 NON-CONTACT CE Hours. You may register for 1) Keynote only, 2) 1 full day, or 3) 2 full days.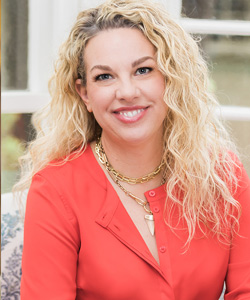 Dr. Tina Payne Bryson is the author of the Bottom Line for Baby and co-author (with Dan Siegel) of two New York Times Best Sellers—The Whole-Brain Child and No-Drama Discipline—each which has been translated into over fifty languages, as well as The Yes Brain and The Power of Showing Up. She is the Founder and Executive Director of The Center for Connection, a multidisciplinary clinical practice in Southern California. Dr. Bryson keynotes conferences and conducts workshops for parents, educators, and clinicians all over the world, and she frequently consults with schools, businesses, and other organizations.  An LCSW, Tina is a graduate of Baylor University with a Ph.D. from USC. The most important part of her bio, she says, is that she's a mom to her three boys. You can learn more about Dr. Bryson at TinaBryson.com.
The Power of Showing Up for Mental Health Professionals
April 29, 2022 9:00 AM – 1:00 PM (NBCC – 4 CEs; NO APT CEs)

After months of social distancing and constant change, there's no doubt that the pandemic is challenging. These unprecedented times have left many of our clients feeling anxious, sad, chaotic, disappointed, angry, or withdrawn. Others seem fine, but we all worry about how to support our clients' long-term wellbeing, all while juggling our own mental health and safety. So how do we navigate these uncertain times while minimizing the experience of stress and avoiding burnout?
In this workshop, Dr. Bryson will share the ideas from her latest book, THE POWER OF SHOWING UP (co-authored with Dr. Dan Siegel). She'll discuss the latest scientific research–with a special emphasis on neuroplasticity and the changing brain–in a way that's clear, interesting, and immediately practical. Dr. Bryson will also share stories and simple strategies for honoring the Four S's (helping clients of all ages feel secure, seen, soothed, and safe) effectively in professional-client interactions, as well as how she uses brain science in her own practice to help clients and those clients' grown-ups see things differently and feel hope about achieving lasting change in their lives.
At the end of the workshop, attendees will have a new framework for understanding their clients, their clients' grown-ups, and their own work, along with new ways to increase their clients' emotional regulation, resilience, personal insight, and empathy.
Dalena Dillman Taylor, PhD, LMHC, RPT-S
Dalena Dillman Taylor, PhD, LMHC, LPC, RPT-S is an Associate Professor at the University of Central Florida. She founded and currently directs the UCF Play Lab where she leads a team of Masters and Doctoral Students - Play Leaders Advocating for Youth (P.L.A.Y.). She is a certified child-centered play therapist supervisor, a certified child parent relationship therapist supervisor, and a trained Adlerian play therapist, consultant, and trainer. Dr. Dillman Taylor has published over 40 scholarly works and presents regularly on the power of play.
Partnering with Parents in the Play Therapy Process with the Brain in Mind
April 28, 2022 9:00 AM – 4:30 PM (APT, NBCC - 6 CEUs)
The first six years of life are the most influential period of neuronal growth and the most vulnerable to maltreatment. Advancements in neuroscience provide theoretical and conceptual support for principles and practices of play therapy for young children. In this IN-PERSON workshop, the presenter will (a) examine play therapy and parent consultations through a neuroscientific lens, specifically the Interpersonal Neurobiology (IPNB) framework pioneered by Dan Siegel (2012), (b) outline specific interventions to be used in parent consultations that are complimentary to neuroscience research that supports the positive growth of children, and (c) guide participants in connecting these philosophies through case examples, activities, and discussion in their work with parents.
Discipline Does not Equal Punishment: Working with Parents in the Play Therapy Process
April 29, 2022 2:00 – 5:30 PM (APT, NBCC – 3 CEs)
Working with parents in the play therapy process can be challenging. Many parents want a quick fix and yet, therapy takes time. In this interactive, experiential workshop, the presenter will discuss how to engage parents in effective discipline practices that are grounded in relationship based on their child's specific needs. The presenter will use videos, discussion, and activities to illustrate helpful, key points to connect with the parents in parent consultations. Participants will gain specific skills, techniques, and talking points to enhance their practice with parents in play therapy.
REGISTRATION FEES
Professional
Per day/$90; Discount for both days/$130
Student (must register with student email or registration will be cancelled)
Per day/$45; Discount for both days/$65
Keynote only: $50
CONTINUING EDUCATION UNITS (CE)
Participants may earn up to 12 contact CEs for the conference for NBCC and up to 9 contact CEs for APT.
APT provider #15-401.
CEs cannot be used for university credit hours.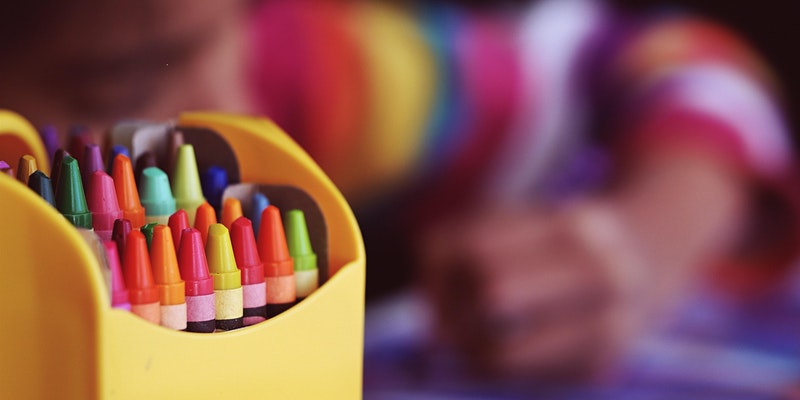 Family Ties: Using Family Play Therapy to Loosen Binds and Strengthen Bonds
Despite the increasing recognition of the importance of family-oriented clinical practices, research suggests that children are often left out of family therapy, and families are often left out of play therapy (Haslam & Harris, 2011; Sori & Sprenkle, 2004). Come see how family play therapy can provide a developmentally-appropriate and inclusive approach for working with the entire family!
Facilitated by Nick Cornett, PhD, LPC, LMFT
Play Reveals what Words Conceal: Using Play Therapy to Confront what Families Avoid
Progress in therapy often requires children and families address feelings and experiences that generate significant discomfort. How can we help children and families face what they tend to avoid? How can we promote more congruent family communication?
Facilitated by Nick Cornett, PhD, LPC, LMFT
Playing while Black: Addressing Racial Trauma with African American Families in the Play Therapy Setting
The exposure to racial trauma continues to increase for African American children and families requiring play therapist to show up with more than a general understanding of cultural awareness in the play therapy setting. African American families are in need of an environment where they can learn about their internal systems, explore conflicts with external systems in relation to racial trauma. Utilizing the parts framework along with the therapeutic powers of play this workshop will challenge play therapist to become aware of their own internal system and the impact of racial trauma and how it impacts their practice with African American families.
Facilitated by Carmen Jimenez-Pride, LCSW, RPT
Co-Regulation in Family Play Therapy Applications of Polyvagal Therapy to Foster Emotional Wellness
In this experiential workshop, trainees learn the robust healing potential of calming the nervous system and strengthening relationships through practical application in Family Play Therapy. Trainees learn about the neuroscience with special attention to emotions, somatic awareness, communication and the social engagement system. Since the autonomic nervous system impacts children's capacity to manage stress, navigate relationships, and regulate emotional states, a deeper understanding of the brain/body connection through the lens of attachment theory supports emotional wellness.
Facilitated by Jackie Flynn, EDS., LMHC-S, RPT
Adverse Childhood Experiences, Trauma, and Child-Centered Play Therapy
May 31, 2019
Adverse childhood experiences (ACEs) are traumatic experiences that occur in a child's life prior to the age of 18, such as abuse or negative environmental conditions. ACEs may include neglect, abuse, poverty, domestic violence, and parental disruption, among other environmental traumas. Research indicates that when children experience multiple ACEs, there is a higher likelihood of mental health disorders, substance abuse, and physical ailments. Agarwal (2015) found that ACEs increased risks of emotional challenges and disruptive behaviors in children, with the number of ACEs correlated with severity of various psychiatric and physical disorders. The effects ACEs have on children increase if the experiences are reoccurring, chronic, or there are multiple experiences (Agarwal, 2015). Grasso et al. (2016) found that the earlier events occur, the more likely children are to present with post-traumatic stress symptoms.
Facilitated by Dee Ray
Playful Meanings: Understanding Patterns & Themes in Play Therapy
June 1, 2019
This workshop will build on previous APT education session regarding the process of CCPT with children who experienced multiple ACEs. Using the most recent resources and latest play therapy research with ACEs, this workshop will inform play therapists about the role and effects of ACEs, the relationship between ACEs and trauma, and how play therapists can respond most effectively to children who have experienced multiple ACEs, specifically using therapeutic relationship to address attachment and resilience. The presenter has engaged in an ongoing research agenda related to the effects of ACEs on child behavioral problems and development, as well as the impact of child-centered play therapy for children who have experienced multiple ACEs.
Facilitated by Dee Ray

About Dee Ray
Dee Ray, Ph.D., LPC-S, NCC, RPT-S is a Distinguished Teaching Professor in the Counseling Program and Director of the Center for Play Therapy at the University of North Texas. Dr. Ray has published over 100 articles, chapters, and books in the field of play therapy, specializing in research specifically examining the process and effects of Child Centered Play Therapy. Dr. Ray is author of A Therapist's Guide to Development: The Extraordinarily Normal Years, Advanced Play Therapy: Essential Conditions, Knowledge, and Skills for Child Practice, Child Centered Play Therapy Treatment Manual, and co-author of Group Play Therapy and Child Centered Play Therapy Research. She is a founding board member and past president of the Association for Child and Adolescent Counseling, as well as current board member of the Association for Play Therapy. She is founding editor of the Journal of Child and Adolescent Counseling, American Counseling Association Fellow, and recipient of the American Counseling Association Don Dinkmeyer Social Interest Award, Association for Humanistic Counseling Educator Award, Association for Play Therapy Outstanding Research Award, Top 25 Women Professors in Texas Award, and many others. Dr. Ray supervises counseling services to community clients at her university clinic and leads a school outreach program providing play therapy to hundreds of children each year.
1st Annual Play Therapy Conference Partners in Play: Adlerian Play Therapy
March 12, 2018
Join us for this fun, interactive, and experiential workshop. Dr. Terry Kottman, the "inventor" of Adlerian play therapy, will introduce you to Adlerian play therapy, a method of integrating the concepts and techniques of Individual Psychology with the practice of play therapy. You will learn techniques for establishing relationships with clients, exploring clients' life-styles, helping clients gain insight into their lifestyles, and reorienting and reeducating clients. Dr. Kottman will introduce you to several of the unique ways that Adlerians conceptualize children and the significant adults in their lives: goals of misbehavior, the Crucial Cs, and personality priorities. We will explore play therapy strategies, art techniques, metaphors, and storytelling strategies for working with a wide range of clients. Dress comfortably, and be prepared to PLAY!!
Facilitated by Terry Kottman
*Participants registering for this workshop will receive 6 Continuing Education hours.
Intensive Seminar in Adlerian Play Therapy
March 13-16, 2018
Join The Center for Play Therapy Research and Training with Dr. Terry Kottman for an intensive 4-day seminar in Adlerian Play Therapy. In this training, Dr. Kottman will use discussion, encouragement, video demonstrations, and role playing to help you refine your skills so that you will be able to use play therapy to (a) build relationships with children; (b) explore children's lifestyles; (c) help children gain insight into their lifestyles; and (d) help children make changes in their thoughts, feelings, attitudes and behaviors. You will also learn and practice strategies for developing a conceptualization of the child and consulting with parents and teachers. Built into this workshop is the opportunity to make video recordings of your practice with a child in the playroom and receive supervision from Dr. Kottman. Required reading before class: Partners in Play: An Adlerian Approach to Play Therapy (3rd ed.) (Kottman and Meany-Walen, 2016).
Facilitated by Terry Kottman
*Participants registering for this workshop will received 34 Continuing Education hours.
About Terry Kottman
Terry Kottman, Ph.D., NCC, RPT-S, LMHC, founded The Encouragement Zone, a center where she provides play therapy training and supervision, life coaching, counseling, and "playshops" for women. She regularly presents workshops on play therapy, activity-based counseling, counseling children, school counseling, and life coaching. Prior to founding The Encouragement Zone, Terry held a number of different jobs - she was a day care provider, an associate in an elementary school, a graduate teaching assistant, a special education teacher, a school counselor, the director of the Child and Family Resource Clinic and professor of counselor education at the University of North Texas, and a professor of counselor education at the University of Northern Iowa.
Terry went to Grinnell College as an undergraduate, majoring in American Studies and English. She has a master's degree in Elementary Teaching from Colorado College and a master's degree in Special Education from the University of Texas at Dallas. Terry's doctorate in Counselor Education is from the University of North Texas, where she specialized in working with children and families. During her internship there, Terry developed Adlerian play therapy, an approach to counseling children that combines the ideas and techniques of Individual Psychology and play therapy.
Terry is the author of Partners in Play: An Adlerian Approach to Play Therapy and Play Therapy: Basics and Beyond; she is the co-author (with Dr. Jim Muro) of Guidance and Counseling in the Elementary and Middle Schools; co-author (with Drs. Jeff Ashby and Don DeGraaf) of Active Interventions for Kids and Teens: Adding Adventure and Fun to Counseling and Adventures in Guidance; and co-editor (with Dr. Ann Vernon) of Counseling Theories: Practical Applications with Children and Adolescents in School Settings and (with Dr. Charles Schaefer) of Play Therapy in Action: A Casebook for Practitioners. She has written many journal articles and book chapters on play therapy, metaphors, school counseling, counseling with children and families, Adlerian therapy, and perfectionism.
In 2014, Terry won the Lifetime Achievement Award from the Association for Play Therapy.
Terry is also Jacob's mother and Rick's wife -by far the most important and favorite of the many things she does.
Learn more about the Graduate Certificate in Play Therapy.