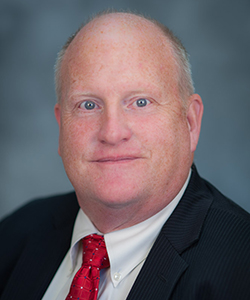 Mark Bush, D.H.A, M.B.A.
Lecturer and Undergraduate Health Services Administration Academic Program Coordinator
Global Health Management and Informatics
Phone: 407-823-5380
Professional Summary
Mark Bush holds a Doctorate in Healthcare Administration from Central Michigan University. Since 1986, he has been a leader in various health care organizations, holding positions within the accounting department of a major health care system, serving as the chief financial officer of a rural hospital and long-term care facilities, and serving as the chief executive officer for two acute care facilities. Bush has taught finance, accounting, strategy and health care administration classes in the undergraduate and graduate programs for Keiser University, Central Michigan University, Marylhurst University and Northwood University. He currently serves as the director of the Bachelor of Science in Health Services Administration.
Office Hours
Tuesday: 10 am – 1 pm
Thursday: 10 am – 12 pm
Education
Central Michigan University
DePaul University