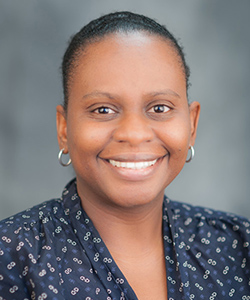 Latarsha Chisholm, Ph.D., M.S.W.
Assistant Professor
Health Management and Informatics
Phone: 407-823-4775
Professional Summary
Latarsha Chisholm, Ph.D., is an assistant professor in the Department of Health Management and Informatics at the University of Central Florida. Prior to joining the department in 2012, she was a post-doctoral fellow at the University of North Carolina. She received her Ph.D. in health services research in 2010 from the University of Florida.