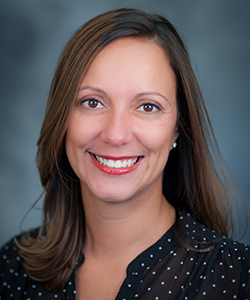 Roberta Fennessy, M.S.
Instructor
Public Administration
Phone: 407-823-1712
Professional Summary
Roberta Fennessy is a multi-faceted architect and urban planner with strong strategic and project management skills. Her in-depth knowledge of land use laws, zoning regulations, and approvals processes, has made her a key figure in navigating projects and clients through various levels of agency and governmental approvals.
She has worked in local government as well as for world-renowned architecture firms RMJM Architects and Planners, and Skidmore, Owings & Merrill (SOM) as a development and planning consultant whose core experience comprises large‐scale, mixed-use, urban redevelopment projects in markets such as New York City, Newark, New Jersey, Denver, Colorado, and the Central Florida Region.
While at SOM, she worked on Columbia University's Manhattanville Campus Plan in West Harlem – successfully navigating the project and client through approvals for the rezoning of 37 acres on Manhattan's west side. She also led the development of the Newark Broad Street Station District Redevelopment Plan – a 2009 NJ Futures Smart Growth Award recipient.
Roberta holds an M.S. degree in urban planning from Columbia University and a bachelor's degree in architecture from the University of Florida. Before joining UCF she served as adjunct faculty at Columbia and has been a guest critic at Rollins College and UF. She presently teaches both graduate and undergraduate planning courses and chairs the school's Distinguished Lecture Series in Urban and Regional Planning. She is very active in the Central Florida planning community, and currently serves as the vice-chair of the City of Orlando's Board of Zoning Adjustment.
Education
Columbia University
University of Florida
Research Interests
Urban Planning and Development