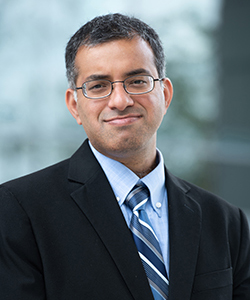 Varadraj Gurupur, Ph.D.
Associate Professor and Academic Program Coordinator
Global Health Management and Informatics
Phone: 407-823-5161
Professional Summary
Varadraj Gurupur, Ph.D., is currently working as an associate professor in the School of Global Health Management and Informatics at the University of Central Florida. Dr. Gurupur is a recipient of two international awards, one national award, and several regional and institutional awards. His core research is focused on software engineering decision support systems for healthcare and education. He has more than 7 years of teaching experience and has served as a teacher in two different countries. Dr. Gurupur is also someone who has worked in the healthcare industry for several years. Based on this work experience and academic training he is involved in discovering innovative solutions to difficult problems associated with Electronic Health Records.
Dr. Gurupur has more than 90 publications which include: edited book, book chapters, journal articles, conference papers, abstracts, and published reviews. His articles have been published in high impact journals such as Expert Systems with Applications, Health Informatics Journal, Journal of Medical Systems, and IEEE Transactions on Learning Technologies.
Dr. Gurupur teaches in the Executive Master of Health Administration online program.
Office Hours
Tuesday: 9 am – 12 pm
Wednesday: 10 am – 12 pm
Education
Ph.D. in Computer Engineering
University of Alabama at Birmingham, 2010