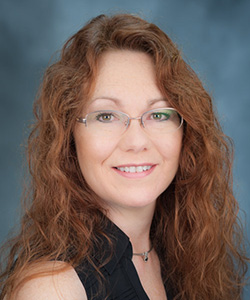 Gail Humiston, Ph.D.
Associate Lecturer
Criminal Justice
Phone: 407-823-6040
Professional Summary
Gail Sears Humiston is an Associate Lecturer in the Department of Criminal Justice at the University of Central Florida. She received her Ph.D. in Public Affairs, Criminal Justice track, from the University of Central Florida in 2014. Her most recent publications are a book chapter entitled The Progression of Women Police: A Comparative Analysis and a text entitled Criminal Justice Organizations: Structure, Relationships, Control, and Planning.  In 2018, she was awarded a two-year teaching program innovation grant from UCF's What's Next Quality Enhancement Plan. Her research interests include criminal justice organizations and interorganizational relationships, offender reentry, gender, comparative justice, and criminal justice education.
Education
University of Central Florida, Ph.D. in Public Affairs, Criminal Justice track
Research Interests
Criminal Justice Organizations and Partnerships
Women in Policing
Criminal Justice Education