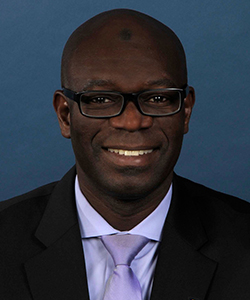 Abdul-Akeem Sadiq, Ph.D.
Associate Professor and Public Policy and Public Administration Academic Program Coordinator
Public Administration and Public Policy
Phone: 407-823-2925
Professional Summary
Abdul-Akeem Sadiq is an Associate Professor in the School of Public Administration at the University of Central Florida. He received his joint Ph.D. in Public Policy from Georgia State University and Georgia Institute of Technology in 2009. After graduating, he served as a lecturer in the Emergency Administration and Planning Program at University of North Texas (UNT). In 2010, Dr. Sadiq, along with two other researchers conducted a study in Haiti after the 2010 devastating earthquake. The study, which was funded by the National Science Foundation, focused on understanding mass fatality management-related issues following the earthquake. In 2014, he was awarded the National Science Foundation Enabling the Next Generation of Hazards and Disasters Researchers Fellowship. Finally, in 2016, Dr. Sadiq (PI) and another researcher were awarded a National Science Foundation grant to study ways to enhance community resilience to floods.
Education
Georgia Institute of Technology
Georgia State University
Albany State University
Research Interests
Emergency Management
Terrorism Policy