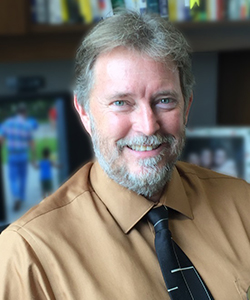 Daniel Stephens, Ph.D.
Lecturer
Public Administration
Phone: 321-682-4337
Professional Summary
Dan Stephens is a full-time instructor of Public Administration at the UCF Valencia Osceola Connect Center in Kissimmee. Mr. Stephens earned a Bachelor's of Arts degree in Public Administration in 2007 and a Master's of Public Administration degree as well as a graduate certificate in Nonprofit Management in 2009. His doctoral dissertation exams the effect of thematic elements found in mass media on the perceived self-efficacy of pedestrian travelers. Mr. Stephens is the Past-President of Central Florida ASPA, former faculty adviser to the Organization for Public Administration, and is an honorary member of Pi Alpha Alpha. Over the last decade he has served as an appointee to the region's metropolitan planning organization, Metroplan Orlando (including two years as Chair of its Bicycle/Pedestrian Advisory Committee); as an adviser to the City of Orlando's Downtown South redevelopment team; as Chair of Osceola County's Community Traffic Safety Team; and as a paid policy consultant to various city and county governments. Aside from having been a college professor since 2013, he has over a decade of experience as an urban planner in the public sector and nearly nineteen years of private sector experience, having founded the international freight forwarding company AutoShippers.com.
Education
University of Central Florida
Research Interests
Transportation
Public Policy
Urban & Regional Planning
Human Resource Management