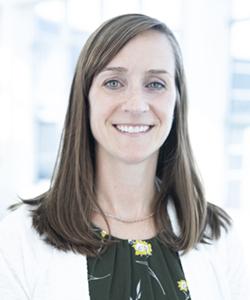 Kelly Stevens, Ph.D.
Assistant Professor
Public Administration
Office:
Research 1 Room 150F
Phone: 407-823-2243
Kelly A. Stevens is an Assistant Professor in the School of Public Administration, and a Renewable, Intelligent and Sustainable Energy Systems (RISES) research cluster initiative member. Prior to joining UCF, Stevens completed her PhD in Public Administration from the Maxwell School at Syracuse University, and was a visiting student at Carnegie Mellon University in the Engineering and Public Policy program. Dr. Stevens's research interests broadly include energy and environmental policy, environmental management, and science and technology policy. Dr. Stevens first became interested in energy and environmental issues while pursuing her master's degree in meteorology at Florida State University, where she later graduated with a second master's in Public Administration. While pursuing her MPA, Stevens worked in Tallahassee as a meteorologist for the State of Florida in the Department of Environmental Protection, Division of Air Resource Management for five years.
Education
Maxwell School, Syracuse University
Florida State University
State University of New York at Oneonta
Research Interests
Energy & Environmental Policy
Environmental Management
Science & Technology Policy