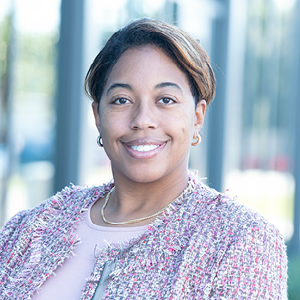 Angela White-Jones, Ph.D.
Lecturer and Academic Program Coordinator
Research Administration
Phone: 407-823-5786
Professional Summary
Dr. White-Jones's primary research interests include:
Grant and Contract Administration (pre-post award, monitoring);
Social enterprises, NGOs, and Community Values
Research Administration and Research Law
Dr. White-Jones teaches Grant and Contract Management, Strategic Planning and Management, Leadership and Organization Models in Research Administration, and Public Program Evaluation Techniques within the Research Administration and Nonprofit Management Graduate Programs.
Dr. White-Jones brings extensive professional experience in grants and contract management, research administration  and advocacy in a number of sectors, but most extensively in NGOs/nonprofits. Dr. White-Jones believes in the connection between theory, developed data, and the dissemination of ideas through practical application and best practice development in the professional realm. Professionally, Dr. White-Jones has written and been awarded over $20 million in grants and contract funding in her young career.
Education
University of Central Florida
Research Interests
Grant & Contract Management
Social Enterprises, NGOs & Community Values
Research Administration
Research Law