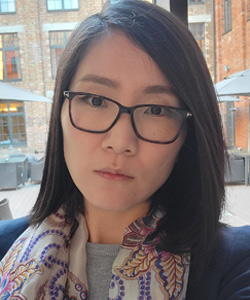 Jungwon Yeo, Ph.D.
Assistant Professor
Public Administration
Phone: 407-823-5834
Professional Summary
Jungwon Yeo, Ph.D. joined the faculty at the University of Central Florida in August 2016.
Her primary research interests include behavior, learning, decision making, collective action, accountability, and networks in normal times and in times of crisis. Her work has appeared in the American Review of Public Administration, International Journal of Public Administration, Natural Hazards Review, Safety Science, Journal of Homeland Security and Emergency Management, and so on. She is a recipient of 2019 Emerald Literati Awards
Currently, Dr. Yeo is the Associate Editor of Natural Hazards Review and the Membership Chair and Executive Board Member of the American Society for Public Administration's Section on Emergency and Crisis Management.
Education
Ph.D. in Public and International Affairs (Public Policy & Public Admin. Concentrations)
University of Pittsburgh
Research Interests
Behavior
Collective Decision Making
Inter-organizational Collaboration
Emergency & Crises Management
Migration