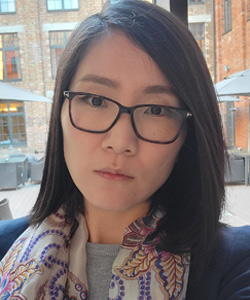 Jungwon Yeo, Ph.D.
Assistant Professor
Public Administration
Phone: 407-823-5834
Professional Summary
Jungwon Yeo, Ph.D. joined the faculty at the University of Central Florida in August 2016.
Dr. Yeo's research interests includes collective action, organizational behavior, disaster response, border management and refugee/migrant integration. Her work has been published or accepted for publication in peer-reviewed academic journals including American Review of Public Administration, Disaster Prevention and Management, Safety Science, International Journal of Public Administration, Quality & Quantity, and Journal of Public Health Management & Practice.  She has obtained both internal and external grants. In addition, she has presented her research at international, national, and regional conferences in Public Administration, Public Policy, and/or Political Science.
In the school, Dr. Yeo teaches Analytic Techniques for Public Administration (PAD 6701, traditional, mixed-mode, and online), Research Methods for Public Administration (PAD 6700, mixed-mode and online), Managing Emergencies and Crises (PAD 6307, online), and Foundation of Emergency Management & Homeland Security (PAD 6399, traditional).
Currently, Dr. Yeo is the membership chair and a board member of American Society for Public Administration 's Section on Emergency and Crisis Management.
Education
University of Pittsburgh
SungKyunKwan University (Republic of Korea)
Handong Global University (Republic of Korea)
Research Interests