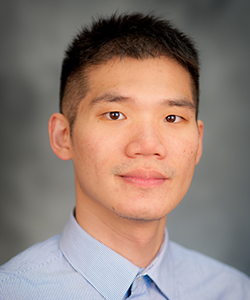 Chia-Yuan Yu, Ph.D.
Associate Professor and Urban and Regional Planning Academic Program Coordinator
Public Administration
Phone: 407-823-5714
Professional Summary
Chia-Yuan Yu, Ph.D., has a strong interest in quantitative methodology in examining built environment-public health and built environment-traffic safety relationships.
His work has highlighted the designs of multi-level built environments in affecting public health, travel behaviors, and travel safety. He has participated in several research projects and has been published in several journals such as Environment & Behavior, Preventive Medicine, and Journal of Physical Activity and Health. His focus is in transportation planning, sustainable transportation, traffic safety, and disparity issues in planning.
Education
Texas A&M University
National Taiwan University
National Cheng Kung University
Research Interests
Transportation Planning
Sustainable Transportation
Traffic Safety
Disparity Issues in Planning