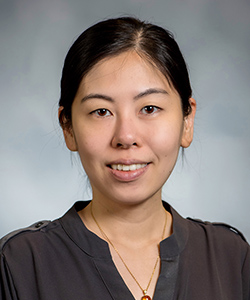 Xi Huang, Ph.D.
Assistant Professor
Public Administration
Professional Summary
Xi Huang is an assistant professor in the School of Public Administration at the University of Central Florida. She joined the school in 2018 after receiving her Ph.D. from the joint public policy program at Georgia State University and Georgia Institute of Technology. Her research interests include immigration policy, migrant integration, urban development, and policy analysis and evaluation. Her research has been published in Growth and Change, Urban Affairs Review, Regional Science and Urban Economics, Health & Place, and Journal of Urban Affairs. She teaches public program evaluation, policy process, research methods, and strategic planning and management in SPA. She was a Census Bureau Special Sworn Status researcher at the Atlanta Census Research Data Center (ACRDC) 2013-14.
Research Interests
Immigration Policy
Migrant Integration
Urban Development
Policy Analysis & Evaluation