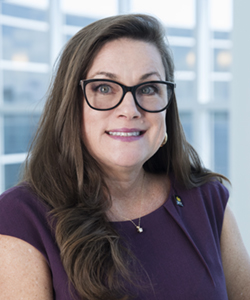 Kelly Schaffer, Ph.D.
Research Associate and Associate Program Director
Toni Jennings Exceptional Education Institute
Dr. Kelly Schaffer has actively provided services with teacher preparation in special education, ABA-based intervention, and Autism Spectrum Disorders. She received her Bachelor of Arts degree in Psychology, Diversity, her Master of Science in Applied Behavior Analysis, and her Doctorate in Education. She maintains doctoral level board certification as a supervising and practicing behavior analyst. Her experience encompasses teaching at the university level, supervision for certification in applied behavior analysis, and service delivery teaching in clinical, public, and private school special education settings. As an active member of the Toni Jennings Exceptional Education Institute, Dr. Schaffer developed a Graduate Certificate Program in Applied Behavior Analysis (ABA), for the University of Central Florida. As the coordinator of the Behavior Analysis program, Dr. Schaffer oversees the operations of the UCF behavioral clinic, and provides formal supervision for doctoral scholars seeking National Board Certification in ABA.