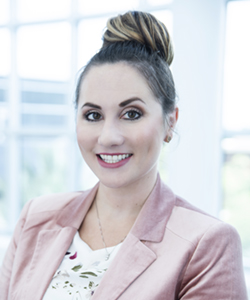 Meghan Mitchell, Ph.D.
Assistant Professor
Criminal Justice
Phone: 407-823-2635
Professional Summary
Meghan Mitchell is an Assistant Professor in the Department of Criminal Justice at the University of Central Florida. She received her BS and MS from North Dakota State University and Ph.D. in Criminal Justice from Sam Houston State University. Her current work examines the areas of corrections, subcultures, reentry, and research methodologies. She has published in the British Journal of Criminology, Justice Quarterly, Sociological Methods & Research, Journal of Criminal Justice, International Journal of Environmental Research and Public Health, Deviant Behavior, Criminal Justice Policy Review, Trends in Organized Crime, and Journal of Ethnicity in Criminal Justice. She is a Co-PI on the CCWORK Study—an interdisciplinary evaluation of Canadian correctional workers' wellbeing, organizations, roles and knowledge and is the PI for the translation of the CCWORK Study to the United States. She also serves as the Research Coordinator for the Florida Prison Education Project, which seeks to provide educational opportunities to incarcerated and formerly incarcerated individuals.
Research Interests
Institutional corrections
Reentry and reintegration
Subcultures
Research methodologies