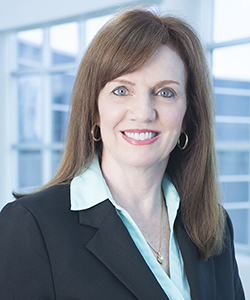 Cynthia E. Pearl, Ph.D.
Director
Project ASD
Phone: 407-823-1784
Professional Summary
Dr. Cynthia Pearl has directed Project ASD, Preparing Teachers to Work with Students with Autism Spectrum Disorders, at the University of Central Florida since the fall of 2003; Project SPD, Special Educator Preparation in Severe/Profound Disabilities, since the fall of 2007; and Project Bridges, Special Education Preparation in Intensive Interventions since January 2015. In this capacity, she worked closely with special education faculty, school districts, local agencies and families to develop UCF's Graduate Certificate in Autism Spectrum Disorders, the Graduate Certificate in Severe or Profound Disabilities, and the Intervention Specialist Certificate. Dr. Pearl currently teaches several of the certificate courses at UCF. She has 17 years teaching experience in higher education and 18 years experience working in the field as a special education teacher and a behavior specialist for students with disabilities. Dr. Pearl is a published author and has given presentations on topics related to teacher preparation and evidence-based best practices for working with students with disabilities at state and national conferences. In addition, she has served as a national expert on the review board for the National Professional Development Center on Autism Spectrum Disorders.
Education
Ph.D. in Exceptional Student Education
University of Central Florida
Areas of Expertise
Special Educator Preparation
Evidence-based Practice in Autism Spectrum Disorders
Intensive Interventions
Research Interests
Special Educator Preparation
Evidence-based Practice in Autism Spectrum Disorders
Intensive Interventions
Recent Publications
Pearl, C., &, Vasquez, E. (2016). Synchronous online teaching: Uses of Adobe Connect and similar platforms. in Ludlow, B. & Collins, B. Online in Real Time: Using Web 2.0 for Distance Education in Rural Special Education: American Council on Rural Special Education
Current Funded Projects
OSEP Low Incidence Personnel Preparation Grant, Bridges; Special Educator Preparation in Intensive Interventions, Funded 2015-2019 – Co-Principal Investigator
OSEP Low Incidence Personnel Preparation Grant, Project ASD V; Preparing Special Educators in Autism Spectrum Disorders, Funded 2016-2020 –Co-Principal Investigator
OSEP Low Incidence Personnel Preparation Grant, Project ASD IV; Preparing Special Educators in Autism Spectrum Disorders, Funded 2014-2018 –Co-Principal Investigator
OSEP Low Incidence Personnel Preparation Grant, Project SPD III; Special Educator Preparation in Severe or Profound Disabilities, Funded 2013-2017 – Co-Principal Investigator
Professional Organizations
Council for Exceptional Children
Teacher Education Division
Division for Autism and Developmental Disabilities