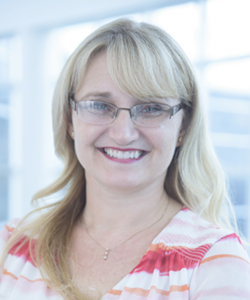 Judit Szente, Ph.D.
Professor
Early Childhood Development and Education
Professional Summary
Dr. Judit Szente is Professor and Coordinator of the Master of Science in Early Childhood Development and Education program and the Education Ph.D. Early Childhood Track at UCF. She received her graduate degrees from the University at Buffalo in Early Childhood/Elementary Education -adding to her B.A. degree in Elementary Education and English as a Second Language from Hungary. Dr. Szente served as a preschool teacher educating 3- to 5-year-olds from over 10 different countries. She also taught at the upper early childhood level and worked with economically disadvantaged students in Buffalo, NY. Dr. Szente has participated in international teaching/learning programs in Hungary, Bulgaria, Denmark, England, Finland, the United States, Ethiopia, Japan, Italy, and completed the United Nations Summer Study program. She is an Editorial Board member of the Journal of Early Childhood Teacher Education and the Early Childhood Education Journal. From Fall 2007, Dr. Szente has served as a United Nations Representative of the Association for Childhood Education International (ACEI).
Education
Ph.D. in Elementary Education
State University of New York (SUNY) at Buffalo, 2001
Research Interests
Refugee children
Working with children caught in disasters
Teacher education
Recent Honors and Awards
Teaching Incentive Awards Program (2017), UCF College of Education and Human Performance
UCF Women's History Month Honoree (2017), The UCF Center for Success of Women Faculty
LIFE@ UCF Award for Women Faculty (2016), Awarded for UCF women excelling at helping UCF provide international focus to our curricula and research programs
Scholarship of Teaching and Learning Award (2015), UCF
Recent Publications
Szente, J. (Ed.). (In press, 2017). Assisting young children caught in disasters: Multidisciplinary perspectives and interventions. Heidelberg, Germany: Springer.
Szente, J., Wang, X. C., Thirumurthy, V., Mebratu, B., & Bakuza, F. R. (2015). Overview of early childhood education in China, India, Ethiopia, and Tanzania. International Journal of Early Childhood Education and Care, 4, 1-28.
Szente, J. (2015). Assisting children caught in disasters: Resources and suggestions for practitioners. Early Childhood Education Journal. DOI: 10.1007/s10643-015-0709-2
Leppma, M., Szente, J., & Brosch, J. M. (2015). Advancements in addressing children's fears: A review and recommendations. The Professional Counselor, 5(2), 261-272.
Vatalaro, A., Szente, J., & Levin, J. (2015). Transformative learning of pre-service teachers during study abroad in Reggio Emilia, Italy. Journal of the Scholarship of Teaching and Learning, 15(2), 42-55.
Professional Organizations
National Association for Early Childhood Teacher Educators
Association for Childhood Education International
National Association for the Education of Young Children