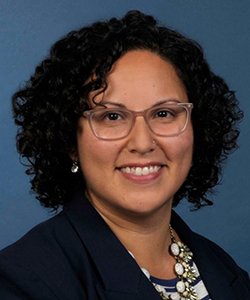 Melanie Rodriguez, MSW
Senior Coordinator
UCF Center for Community Schools
Office:
Ferrell Commons C, Room 138
Phone: 407-823-5823
Professional Summary
Melanie Rodriguez earned a Bachelor of Science in Psychology from Southeastern University in Lakeland, Florida and graduated with a Master of Social Work from New York University. Melanie is passionate about family well-being and student success, and devoted her career to counseling and empowering youth and their families. She has worked closely with children and caregivers in various settings, including serving as social worker in one of the first community schools in New Jersey. Melanie is currently serving as Coordinator for the Center for Community Schools at University of Central Florida, where she assists community school professionals with cultivating, strengthening, and continuoulsy improving their community school partnerhsips.