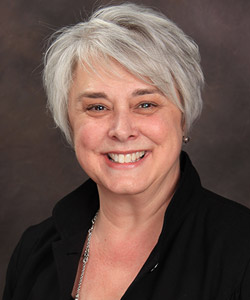 Dorothy Norris-Tirrell, Ph.D.
Adjunct
Public Administration
Professional Summary
Dorothy Norris-Tirrell, Ph.D., is the Vice President of Programs and Research for the Nonprofit Leadership Alliance – a national network of 50 universities and national nonprofit partners working to create a talented and prepared nonprofit workforce. In this position, Dr. Norris-Tirrell facilitates the development of programs to develop strong nonprofit leaders. Her previous experience includes over twenty years as a faculty member and administrator at the University of Memphis and the University of Central Florida. Dr. Norris-Tirrell's teaching and research focused on nonprofit organization leadership, governance and resilience, volunteerism, and cross-sector collaboration. Her research is published in the book, Strategic Collaboration in Public and Nonprofit Administration, and in book chapters and journals including the Nonprofit and Voluntary Sector Quarterly, Policy Studies Journal, American Review of Public Administration, International Journal of Public Administration, and the Journal of Health and Human Services Administration. Dr. Norris-Tirrell has extensive experience as an agency manager, board member, consultant, and volunteer for a wide range of nonprofit organizations.
For her work in connecting student learning, nonprofit agency needs, and academic knowledge, Dr. Norris-Tirrell received the 2009 University of Memphis Excellence in Engaged Scholarship Award, and the 2014 Don Pugliese Award from the Southeastern Conference for Public Administration. She received a Ph.D. in Public Administration from Florida International University.