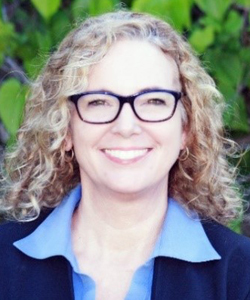 Jo Smith, Ph.D.
Adjunct
Public Administration
Professional Summary
Dr. Smith has over 25 years of experience in public program development and administration. She has collaborated with administrators and researchers in multiple disciplines to establish and develop strategic partnerships and grant proposals that have resulted in over $100 million in sponsored funding. Dr. Smith consults with academic and community partners within universities, nonprofits, and industry. She has been successful in identifying appropriate funding sources, developing new programs and creating highly competitive grant proposals. In addition, she has expertise in the field of instructional design and program evaluation. She is currently working on an institutional level peer review program for quality online courses and is an external evaluator for an NIH proposal focused on research administration and development. Dr. Smith has taught online courses for over 15 years on various topics nationally and internationally such as strategic planning and partnerships, proposal development, federal regulations and compliance programming, budgeting, financial management, research ethics and integrity, instructional design, and program evaluation. She has a Ph.D. in Instructional Technology, has published research on online professional development, and articles in research administration. She is a Certified Research Administrator (CRA) and an NSF-trained STEM program evaluator.