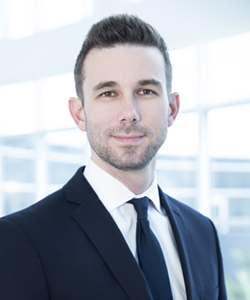 Carlton Patrick, J.D., Ph.D.
Assistant Professor
Legal Studies
Phone: 407-823-1670
Professional Summary
Carlton Patrick studies the psychology of legal decision-making, often from an evolutionary perspective. He is the coauthor of the book Objection: Disgust, Morality, and the Law (OUP), and his work has been published across a broad range of academic outlets including Nature Human Behaviour, Philosophical Transactions of the Royal Society B, and the Arizona State Law Journal. Prior to joining the faculty at UCF, he was a visiting scholar with the Center for Neuroscience and Society at the University of Pennsylvania and practiced law with Holland & Knight LLP.
Education
JD: Boston University School of Law
PhD (Psychology): University of Miami
MS (Psychology): University of Miami
BS: Florida State University
Courses
Law and Human Behavior
Law and Emotions
Legal Writing
Research Interests
Law and Psychology
Law and Neuroscience
Evolutionary Analysis of Law