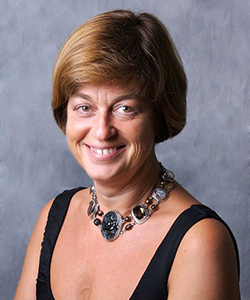 Carol Bast, J.D., LL.M.
Professor
Legal Studies
Phone: 407-823-1670
Professional Summary
Carol M. Bast is a recently-promoted professor in the Department of Legal Studies at the University of Central Florida, where she has taught for the past twenty-eight years. Prior to becoming a professor, Bast clerked for a federal district judge and practiced corporate, securities, and real estate law. As an associate professor, her scholarship amounted to a steady flow of between 2 and 3 publications annually. She authored or co-authored 21 law review and journal articles, 16 peer-reviewed articles, 4 editions of FOUNDATIONS OF LEGAL RESEARCH AND WRITING, 4 editions of FLORIDA COURTS, and 3 editions of FOUNDATIONS OF LAW. Dr. Bast mentored 6 student authors by revising their Honors in the Major theses and independent study paper and having those documents published in CRIMINAL LAW BULLETIN, with the student as first author and Dr. Bast as second author.
Dr. Bast used her 2015-2016 sabbatical to obtain an LL.M. in International Economic Law and Policy from the University of Barcelona. Following an article on the Trans-Pacific Partnership, published in the spring of 2017, she anticipates writing a string of articles on trade agreements entered into by the new Trump administration. Teaching has always been a strength for Dr. Bast, as evidenced by three Excellence in Undergraduate Teaching awards and four Teaching Incentive Productivity awards. She is a key Legal Studies professor because of her consistent commitment to the teaching of three of the Legal Studies courses required for Legal Studies majors: Law and the Legal System (since spring 1994), Legal Research (since fall 1991), and Legal Writing (since spring 1992). She routinely receives very positive student evaluations even though students typically are initially not favorably inclined to the basic Legal Studies courses. As far as service is concerned, Dr. Bast is active in professional organizations and has made substantial contributions to the university; in recognition of this, she received three college professional service awards (2002, 2007, 2009). She served as editor-in-chief of the JOURNAL OF LEGAL STUDIES EDUCATION from 2006 to 2008 with responsibility for publication of four issues. Subsequently, she served as the JOURNAL OF LEGAL STUDIES IN BUSINESS editor-in-chief (2008 – 2010) with responsibility for publication of three volumes in two years.
Education
LL.M. in International Economic Law and Policy, the University of Barcelona, 2016
J.D. magna cum laude, New York Law School, 1982
B.A., Kalamazoo College, 1974
Areas of Expertise
Legal research
Legal writing
Research Interests
National Security Law
Electronic Surveillance Law (wire-tapping and eavesdropping)
Legal Research and Writing
Technology and Right to Privacy
Recent Honors and Awards
Proactive Business Strategies in the Wake of Mass Surveillance under the Federal Intelligence Surveillance Act selected as the 2015 Best Article Published in the Journal of Legal Studies in Business.
Received a Teaching Incentive Program award April 2017.
Received the College of Health and Public Affairs Excellence in Undergraduate Teaching Award at the Founders' Day Convocation on April 3, 2013.
Recent Publications
Ransford C. Pyle & Carol M. Bast, FOUNDATIONS OF LAW (Cengage Delmar Learning 6th ed., copyright 2017).
Carol M. Bast, Club Goods and Regulatory Opportunism: Trans-Pacific Partnership and Rules of Origin for Autos, 45 DENVER JOURNAL OF INTERNATIONAL LAW AND POLICY 159 (2017).
Carol M. Bast, The Clash Between Technology and Communication Privacy, 21 JOURNAL OF LEGAL STUDIES IN BUSINESS 18 (2016-2017).
SeanCarlo Lopez & Carol M. Bast, McDade: A Search for Justice in the Face of the Inadmissibility of Secretly Taped Conversations, 53 CRIMINAL LAW BULLETIN 283 (2017).
Kylie J. Brown & Carol M. Bast, Riley v. California: the Constitutionality of Warrantless Cell Phone Searches Incident to Arrest, 52 CRIMINAL LAW BULLETIN 1620 (2016).
Professional Organizations
Academy of Legal Studies in Business
Southeastern Academy of Legal Studies in Business