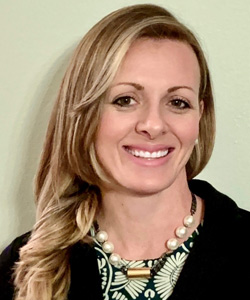 Jaime Best, Ph.D.
Postdoctoral Scholar
Toni Jennings Exceptional Education Institute
Dr. Jaime Best has actively provided services in special education and Applied Behavioral Analysis-based instruction for over 15 years. She received her Ph.D. through the Exceptional Education program at the University of Central Florida, her Master of Science degree in Special Education from Simmons College, and her Bachelor of Science degree in Psychology from Bridgewater State University. Dr. Best worked with The New England Center for Children in Massachusetts, UCP of Central Florida and the Center for Autism and Related Disorders (CARD). She is actively pursuing her National Board Certification in Applied Behavioral Analysis and works in the UCF behavioral clinic where she utilizes the principles of ABA to serve students with autism spectrum disorder and their families.