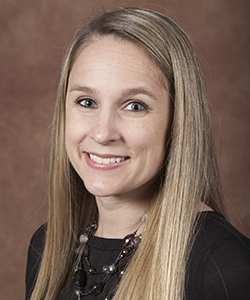 Jill Viglione, Ph.D.
Assistant Professor
Criminal Justice
Phone: 407-823-2655
Professional Summary
Jill Viglione, Ph.D. is an assistant professor in the criminal justice department at the University of Central Florida. She joined the UCF College of Community Innovation and Education in 2017. Dr. Viglione's research focuses on correctional agencies, implementation of evidence-based practices, organizational change, and program evaluation. She is currently PI on a National Science Foundation funded study to examine the impact of COVID-19 on community corrections agencies and co-PI on a National Institute of Mental Health study to examine the Stepping Up initiative, which aims to reduce the number of individuals with mental illnesses in jail. Dr. Viglione's work has been published in Criminal Justice and Behavior, Psychology, Public Policy, and Law, and International Journal of Offender Therapy and Comparative Criminology.
Education
PhD in Criminology, Law and Society, George Mason University
MA in Criminology, Law and Society, Villanova University
BA in Criminal Justice, Quinnipiac University
Areas of Expertise
Corrections
Program Implementation and Evaluation
Survey research
Research Interests
Implementation of evidence-based practices
Organizational change and decision making
Mental health and substance use
Recent Honors and Awards
2019 Distinguished New Scholar, American Society of Criminology's Division on Sentencing and Corrections
Current Funded Projects
Principal Investigator, Examining Community Corrections Agencies During COVID-19, National Science Foundation (2020-2021). Adapting Community Corrections in Response to COVID-19 (ADAPT-CC)
Co-Principal Investigator, Evaluation of Stepping Up Efforts to Improve Mental Health Services and Justice Utilization (MPIs Faye S. Taxman and Jennifer Johnson), National Institute of Mental Health, National Institutes of Health (2019-2023)
Principal Investigator, Evaluation of the Staff Training Aimed at Reducing Rearrest (STARR), United States Probation (2018-2020)