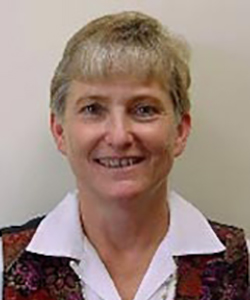 Karen L. Biraimah, Ph.D.
Professor and Academic Program Coordinator
Curriculum and Instruction
Phone: 407-823-2428
Professional Summary
Karen Biraimah is a tenured Professor of Comparative Education and Director of International Programs for the College of Community Innovation and Education at the University of Central Florida. Her academic and research interests focus on issues of educational equity based on factors of race, ethnicity, class and gender within the context of comparative and international education. Dr. Biraimah teaches graduate courses focused on critical pedagogy, social and multicultural foundations, and comparative education. She coordinates the Global, Comparative & International Education Graduate Certificate, and the M.Ed. in Curriculum and Instruction Program, and serves as the Campus Representative for Fulbright Programs. Dr. Biraimah holds a doctorate in Comparative and International Education, two masters' degrees in Educational Foundations and African Area Studies, and a bachelor's degree in International Studies. She began her career in education as a Peace Corps Volunteer teacher in Takoradi, Ghana, West Africa, followed by 12 years as a teacher of mathematics and social studies in the public high schools of Niagara Falls, New York and Detroit, Michigan. Dr. Biraimah has been a faculty member at the University of Central Florida since 1985. She has also been a faculty member at the University of Ife, Nigeria (now Obafemi Awolowo University), and has served as a Fulbright Senior Scholar at the University of Malaya, Kuala Lumpur, Malaysia (1993-94), Kenyatta University, Nairobi, Kenya (2008-9), and the University of Namibia, Windhoek, Namibia (2015). Dr. Biraimah has been a project director for multiple Fulbright-Hays Group Projects Abroad to Malaysia & Singapore, Peru, Botswana and Namibia, and previously served as PI and Project Director for a three-year US Department of State grant to develop a sustainable study abroad program in Botswana. She served as Principal Investigator and Program Director for two IREX Teacher Excellence and Achievement (TEA) Programs sponsored by the US Department of State (fall 2013 and spring 2015), and a three-year USAID Tertiary Education Linkage Grant with Vista University in Pretoria, South Africa (2000-2003). Dr. Biraimah has been a consultant for the US High Commission for Refugees, and for a USAID project in South Africa focused on women's education. Dr. Biraimah is Past-President of the Comparative and International Education Society, chairs a UNESCO linkage committee for the World Council of Comparative Education Societies, and reviews manuscripts for multiple journals including the Journal of Negro Education and the Comparative Education Review. Dr. Biraimah has presented over 100 papers at professional conferences in addition to publishing 11 books, 32 book chapters, and 45 professional journal articles.
Areas of Expertise
Comparative Education
Global Education
International Education