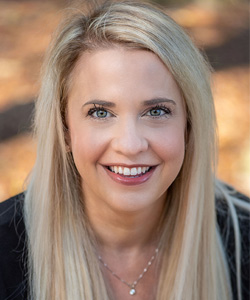 Kendall Cortelyou-Ward, Ph.D.
Associate Professor
Health Management and Informatics
Phone: 407-823-2639
Professional Summary
Kendall Cortelyou-Ward, Ph.D., is an associate professor and the program director for the health care informatics program. She also teaches classes in the graduate and undergraduate health services administration programs. Additionally, she works closely with community partners on workforce issues.
She is also an alumna of the Department of Health Management and Informatics, having earned her master's degree in health services administration and her Ph.D. in the Doctoral Program in Public Affairs — Health Services Management and Research Track.
Her research interests include health care workforce issues, consumer informatics, health care informatics, and the scholarship of teaching and learning.
Dr. Cortelyou-Ward teaches in the online Health Care Informatics, PSM program.
Office Hours
Monday: 9 am – 11 pm
Thursday: 10 am – 1 pm
Education
University of Florida College of Law