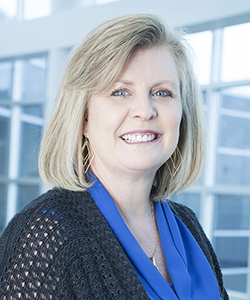 Laura (Junie) Albers-Biddle, Ed.D.
Senior Lecturer
Elementary Education
Office:
South Lake 'Campus
Phone: 352-536-2170
Professional Summary
Dr. Junie Albers-Biddle earned all three of her degrees from UCF. In 2014 she completed her Education Doctoral degree in Curriculum and Instruction. Her dissertation was titled: Staffing Practices of Elementary School Principals for Teachers in Primary Grades and Implications for the Prek-3 Continuum. She also earned her master's degree in Early Childhood Education in 1993 and her Elementary Education bachelor's in 1986. Dr. Albers-Biddle has dedicated her career to working with young children, teachers of young children, and pre-service teachers. She is a teacher practitioner for teacher candidates in the Elementary and Early Childhood Education programs. She enjoys coordinating, advising, and mentoring interns in Lake County Schools.
Education
Ed.D. in Curriculum and Instruction
University of Central Florida
Areas of Expertise
Early Childhood Development and Education
Elementary Education
Research Interests
Early Childhood Teacher Certification
PreK-3 Continuum
PreK STEM Education
Recent Honors and Awards
Instructor/Lecturer Promotion and Tenure Recipient (August 2014), University of Central Florida
Teaching Incentive Program Recipient (May 2012 and May 2006), University of Central Florida
Recent Publications
Englehart, D., Mitchell, D., Albers-Biddle, J., Jennings, Towle, & Forestieri. (2016). STEM play: Integrating inquiry into learning centers. Lewisville, NC: Gryphon House, Inc.
Professional Organizations
Association for Childhood Education International
National Association for the Education of Young Children
National Association of Early Childhood Teacher Educators