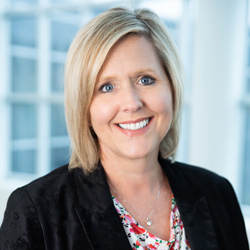 Lee-Anne Trimble Spalding, Ed.D.
Associate Lecturer
Elementary Education
Professional Summary
Dr. Lee-Anne T. Spalding is an Associate Lecturer at the University of Central Florida in the College of Community Innovation and Education School of Teacher Education. She earned all three of her degrees from UCF; most recently her doctoral degree in Elementary Education with an emphasis in Reading. Her dissertation was titled: The Impact of Access to Books on the Reading Motivation and Achievement of Urban Elementary Students. Previously, she earned her Educational Leadership master's degree in 1998 and her Elementary Education bachelor's in 1994. Dr. Spalding is a teacher practitioner, spending most of her time designing engaging course meetings for teacher candidates in the Elementary Education program. She enjoys coordinating, advising, and mentoring interns in Seminole County Schools. Her passion projects include: Read for the Record each fall funded by PNC Bank, KnightED Talks Student Showcase each January and being the liaison for the Future Educators Living Learning Community. Dr. Spalding is dedicated to positively impacting future teachers to in turn, have them positively impact our youth.
Education
Doctorate of Education (Ed.D.) in Curriculum and Instruction
University of Central Florida
Areas of Expertise
Elementary Education
Children's Literature
Elementary Social Science Education
Research Interests
Reading Motivation
Access to Books
Urban Education
Recent Honors and Awards
UCF College of Education and Human Performance Teaching Incentive Program Recipient, May 2017
UCF Department of Housing and Residence Life Distinguished Faculty Honoree, April 2017
UCF Instructor/Lecturer Promotion and Tenure Recipient; August 2015
UCF College of Education Teaching Incentive Program Recipient, May 2012
UCF College of Education Excellence in Undergraduate Teaching Award Recipient, April 2012
Recent Publications
Andreasen, J.B., Spalding, L. T. & Ortiz, E. (2015). Cliffs Notes FTCE: Elementary Education K-6, 2nd Ed. New York, NY: Houghton Mifflin Harcourt Publishing, Inc.
Andreasen, J.B., Spalding, L. T. & Ortiz, E. (2010). Cliffs Notes FTCE: Elementary Education K-6, Hoboken, NJ: Wiley Publishing, Inc.
Current Funded Projects
UCF Urban Teacher Institute Project – Deerwood Elementary Digital Reading Project; Federal Grant (2014-15)
PNC Bank Grow Up Great Grant – Read for the Record @ UCF (2014-16)