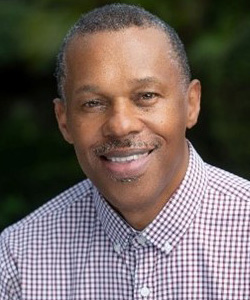 Lee Ross, Ph.D., M.A.
Professor
Criminal Justice
Phone: 407-823-0757
Professional Summary
Dr. Lee E. Ross is a Professor of criminal justice within the College of Community Innovation and Education at the University of Central Florida. A graduate of Rutgers University, his research interest spans a variety of areas, from his seminal work on religion and social control theory to more recent explorations into the consequences of mandatory arrest policies and the patriarchal role of religion in domestic violence. As editor of the first edition to the War Against Domestic Violence, Dr. Ross spent several years as a group facilitator to the Milwaukee Domestic Abuse Intervention Program (DAIP). His scholarship can be found in a variety of academic journals, including Justice Quarterly, Journal of Criminal Justice, Journal of Crime and Justice, Journal of Criminal Justice Education, The Justice Professional, Sociological Spectrum, and Sociological Focus, among others. A member of the graduate and doctoral faculty, Dr. Ross teaches a variety of courses, including domestic violence and systems responses as well as race, crime, and justice. Recently, Dr. Ross became the first criminologist in the state of Florida to qualify as an expert witness in a criminal case involving domestic violence. His latest book is titled Domestic Violence and Criminal Justice (Routledge, 2018) and Dr. Ross is past recipient of the Outstanding Mentor Award from the Academy of Criminal Justice Sciences.
Education
(1981) B.A., Niagara University
(1983) M.A, Rutgers University
(1991) Ph.D. Rutgers University
Areas of Expertise
Critical Race Theory
Race, Crime, and Justice
Dynamics of Domestic Violence
Risk Assessment & Intimate Partner Homicide
Research Interests
Crime Theory
Criminal Justice Systems
Religion and Crime
Minorities and the Criminal Justice System
Intimate Partner Homicide
Critical Race Theory
Scholarship of Teaching and Learning
Victimology
Domestic Violence
Recent Publications
Ross, Lee E. (2018). Domestic Violence and Criminal Justice. Boca Raton: Routledge Publishing (Taylor & Francis Group), (Non-edited Book)
Ross, Lee E. (2017). Predictive Analytics and Risk Assessment: A Logical Response to Intimate
Partner Homicide. International Journal of Criminal and Forensic Sciences, 1:1-3.
Ross, Lee E. (2017). Critical Race Theory. In Brisman, A, Carrabine, E., and South, N. (Eds). Criminological Theory and Concepts. London, UK: Routledge Press, (pp. 258-262).
Ross, Lee E. (2015). Practitioner Attitudes towards Risk Assessments. Law Enforcement
Executive Forum, 15, 1:66-78.
Ross, Lee E. (2014). Continuing the War Against Domestic Violence, 2nd Edition. Boca Raton: CRC Press (Taylor & Francis Group), (Edited Book)