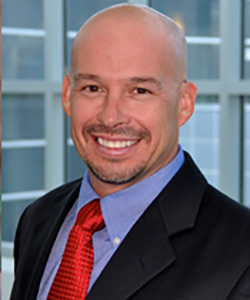 Matthew Marino, Ph.D.
Professor
Exceptional Student Education
Professional Summary
Dr. Matthew Marino's research, which has been supported in part by more than 8.5 million dollars in federal grants from the Institute of Education Sciences, the Office of Special Education Programs, and the National Science Foundation, focuses on the design and implementation of technology-enhanced STEM curricular materials. He successfully implemented the Universal Design for Learning framework in mobile video games and apps, most recently for PBS kids. These games have been played by thousands of students, parents, and teachers across the country. Several of Dr. Marino's empirical publications are featured on the National Center on Universal Design for Learning website. Video games he co-developed with funding from IES and NSF projects are featured as exemplar science learning games by the U.S. Department of Education in the publications "Reimagining the Role of Technology in Education" (p. 22) and "Future Ready Learning" (p. 20). He has presented this work nationally and internationally with more than 80 peer reviewed and invited presentations across three continents.