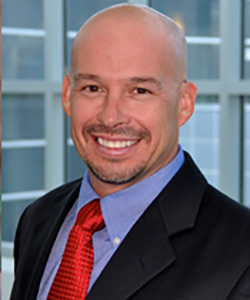 Matthew Marino, Ph.D.
Professor
Exceptional Student Education
Professional Summary
Dr. Marino's research focuses on the implementation of Universal Design for Learning (UDL) in face-to-face and virtual environments. He served as an external consultant during the development of several instruments designed to measure the implementation and effectiveness of UDL. He conducts research across K-12 and postsecondary STEM courses. Dr. Marino recently completed a three-year research and development project examining the most cost effective model for delivering executive function coaching to undergraduates with disabilities in STEM majors. His current projects include the development of a videogame to enhance conceptual understanding of mathematics. He is also the principal investigator for a cohort of doctoral scholars pursuing a Ph.D. in exceptional education. The award is focused on enhancing technology products and services to promote secondary (grades 6 – 12) and postsecondary STEM education for people with disabilities.