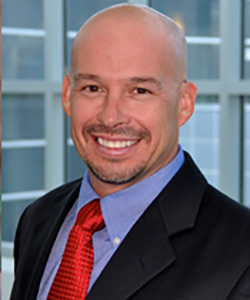 Matthew Marino, Ph.D.
Professor
Exceptional Student Education
Professional Summary
Matthew Marino, Ph.D., is a professor of Exceptional Education at the University of Central Florida and a former secondary special education, science, and technology teacher. His research has been supported by the Institute of Education Sciences, the Office of Special Education Programs, and the National Science Foundation. Dr. Marino focuses on the design, implementation, and assessment of technology-enhanced STEM curricular materials. He is the principal investigator of project iCAN. Dr. Marino was a featured STEM research scientist by the Family Center on Technology and Disability. He was a member of the design team for the national award-winning STEM videogame "You Make Me Sick!" and award winning technology-enhanced science curriculum "Alien Rescue". He has conducted large-scale intervention research in 14 states with over 2000 students during the past decade. He is on the editorial review board for a number of special education and science education journals. Dr. Marino is a technical reviewer for the National Science Foundation and Institute of Education Sciences and a member of the leadership team for the Universal Design for Learning Implementation and Research Network.