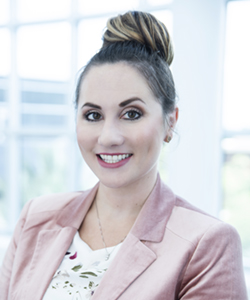 Meghan Mitchell, Ph.D.
Assistant Professor
Criminal Justice
Phone: 407-823-2635
Professional Summary
Meghan Mitchell is an Assistant Professor in the Department of Criminal Justice at the University of Central Florida. She received her BS and MS from North Dakota State University and PhD in Criminal Justice from Sam Houston State University. Her current work examines the areas of corrections, subcultures, reentry, and inequalities. She has published in Justice Quarterly, Journal of Criminal Justice, Deviant Behavior, Criminal Justice Policy Review, Trends in Organized Crime, and Journal of Ethnicity in Criminal Justice. Her dissertation research on the convict code was supported by a BJS-Graduate Research Fellowship and the Charles Koch Foundation, and Meghan was the project manager for the LoneStar project–an NIJ funded study examining gangs and reentry experiences.
Research Interests
Institutional corrections
Reentry and reintegration
Subcultures
Research methodologies