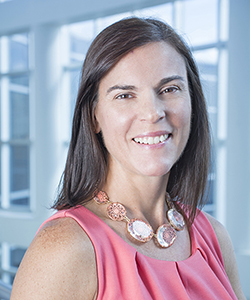 Michelle Kelley, Ed.D.
Professor
Reading Education
Professional Summary
Michelle Kelley is a Professor of Reading Education in the College of Community Innovation and Education. She originally came to UCF as part of a Florida State Department Grant (FLaRE), but in 2004 she joined the faculty. Her research focuses on reading comprehension, pre-service teacher knowledge (as it relates to reading assessment and instruction), and professional development. Her work has been published in The Reading Teacher, Reading Horizons, Florida Reading Quarterly, Voices From the Middle, among others. She has published four teacher resources with International Literacy Association and Capstone Publisher, along with numerous chapters. She regularly presents at international, national, and state conferences. She is currently finishing her role as Co-Editor of Literacy Research and Instruction, and is a reviewer for many literacy journals. She is a "Professor in Residence" at Evans Elementary where she teaches pre-service teachers. She is the former Elementary Education Program Coordinator and she is extremely active in her college and the university, serving on numerous committees. She is currently in her 3rd term as a UCF Faculty Senator.
Education
Doctorate of Education
University of Florida
Dissertation: A Cross-Case Analysis of Effective Reading Teachers of At-Risk Intermediate Students
Emphasis: Reading, At-risk Learners, and Curriculum and Instruction
Areas of Expertise
Metacognition (in reading)
Reading Engagement
Research Interests
Independent Reading
Comprehension
Teacher Knowledge (in reading assessment and instruction)
Recent Honors and Awards
UCF Teaching Incentive Program Award, 2015-2016; 2009-2010
UCF Women Faculty Excellence in Academic Partnerships, 2017; 2013
Faculty Fellow for Inclusive Pre-Service Education, 2016
Learning Magazine's Teachers' Choice Award for Professional Development, 2014
Recent Publications
Kelley, M. & Clausen-Grace, N. (2017). Differentiating independent reading (pp. 141-153). In Comprehensive literacy basics: An anthology. North Mankota, MN: Capstone Professional.
Wilson, N. & Kelley, M. (2017). Avid readers in high school: Are they really reading for pleasure? (Ch. 5). In Teaching young adult literature today: Insights,considerations, and perspectives for the classroom teacher. 2nd Ed. Eds. Judith A. Hayn & Jeffrey S. Kaplan. Lanham, MD: Rowman & Littlefield.
Kelley, M. & Wenzel, T. (2017, in press). Identifying Effective Pre-Service Teacher Behaviors During a Parent-Teacher Reading Conference in a Virtual Environment (TeachLivE™). ALER Yearbook Volume 39: Literacy: The Critical Role of Teacher Knowledge.
Kelley, M. (2016). Using a Text Feature Walk to scaffold close reading. Utah Journal of Literacy, 19, 37-40.
Kelley, M. & Clausen-Grace, N. (2015). Teaching text features to support comprehension: A Revised Edition. North Mankota, MN: Capstone Professional.
Current Funded Projects
(2017-to date): Project Melts (Micro-credentialing of English Learner Teaching Skills) 5 yr. Federal Grant ($2,441,766)
Role: Development and Implementation Team
(2016-2017): TJEEI, Implementing Intensive Intervention in Reading and Mathematics to Improve Student Learning ($15,000)
Role: Consultant and Investigator
Faculty Related Links
Professional Organizations
International Literacy Association
Association of Literacy Educators and Researchers
Association of Teacher Educators
Florida Association of Teacher Educators