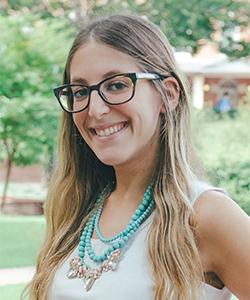 Michelle Taub, Ph.D.
Assistant Professor and Core Faculty
Learning Sciences and Educational Research; UCF Learning Sciences Cluster
Office:
ED 322J, HPA II-238A
Professional Summary
Michelle Taub, Ph.D. is an assistant professor in the department of learning sciences and educational research, and core faculty of the learning sciences cluster, part of the faculty cluster initiative, at the University of Central Florida. She received her Ph.D. in Psychology (Human Factors and Applied Cognition) from North Carolina State University, and her M.A. in Educational Psychology (Learning Sciences) and B.A. in Psychology from McGill University. Her research focuses on using multimodal multichannel data to examine how emotional and motivational states impact the use of cognitive and metacognitive self-regulatory processes during learning with advanced learning technologies such as game-based learning environments, intelligent tutoring systems, multimedia learning environments, and immersive virtual reality. Specifically, she focuses on investigating how eye tracking, facial expressions of emotional states, log files, and physiological sensors can be used as measures of learning processes, and how they impact overall learning and performance with these technologies across different populations of learners and different learning contexts.