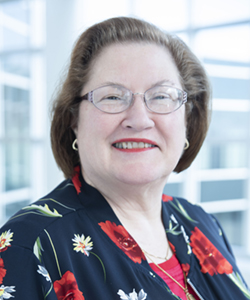 Nancy Marshall, Ed.D.
Lecturer
Higher Education
Phone: 407-823-5259
Professional Summary
As a three-time alumna of UCF, Dr. Marshall has a wealth of expertise and experience in higher education. She has served as Assistant Vice President in the Office of the President at UCF where she was involved with planning and implementing all aspects of Board of Trustees' and Florida Board of Governors' meetings as well as managing budgets, supervising production teams and staff, and engaging with internal and external constituents. As Assistant Chief of Staff in the Office of the President at UCF, Dr. Marshall exhibited high-level analytical and communication skills, drafted board materials and presidential speeches, and other activities. Dr. Marshall has further served as the Director of the President's Leadership Council where she supervised and advised the leadership program for a diverse group of high-achieving students.