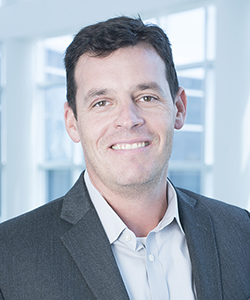 Richard Hartshorne, Ph.D.
Professor and Chair
Learning Sciences and Educational Research
Phone: 407-823-1861
Professional Summary
Dr. Richard Hartshorne is a Professor and Coordinator for the Instructional Design & Technology program at the University of Central Florida (UCF) in the Department of Learning Sciences and Educational Research. He earned his Ph.D. in Curriculum and Instruction with a focus on educational technology production and technology and teacher education from the University of Florida. Prior to his tenure at the UCF, Richard was an Assistant and Associate Professor of Instructional Systems Technology at the University of North Carolina at Charlotte and a physics instructor at Ed White High School in Jacksonville, FL. At the UCF, his teaching focuses on the integration of technology into the educational landscape, as well as instructional design and development. His research interests primarily involve the production and effective integration of instructional technology into the teaching and learning environment. The major areas of his research interest are rooted in technology and teacher education, the integration of emerging technology into the k-post-secondary curriculum, and online teaching and learning. His articles have appeared in such publications as the Journal of Technology and Teacher Education, the International Journal of Gaming and Computer-Mediated Simulations, the Journal of Digital Learning in Teacher Education, Internet and Higher Education, the Journal of Educational Computing Research, and others. He has also authored numerous book chapters and serves in editorial capacities for a number of journals.
Education
Ph.D. in Curriculum and Instruction
Area of Focus: Educational Technology Production; Technology and Teacher Education
University of Florida
Areas of Expertise
Educational Technology
Instructional Design
Technology and Teacher Education
eLearning
Research Interests
Emerging Technology in K12 and Higher Education
Online and Blended Teaching and Learning
Technology in STEM Education
Technology in Social Studies Education
Recent Honors and Awards
National Technology Leadership Summit Invitee (2016)
Scholarship of Teaching and Learning (SoTL) Award (2015), University of Central Florida
Cross Campus Leadership Development Series Representative (2014)
Recent Publications
Chen, B., DeMara, R., Salehi, S., & Hartshorne, R. (in press). Elevating learner achievement using electronic formative assessments in the engineering laboratory: A viable alternative to weekly lab reports. IEEE: Transactions on Education.
Buechler, S., Hartshorne, R., & Ajjan, H. (2016). Examining the impact of Web 2.0 applications on knowledge management performance. In Mobile Computing and Wireless Networks: Concepts, Methodologies, Tools, & Applications (pp. 1257-1277). Hershey, PA: IGI Global.
Hartshorne, R., & Waring, S. (2015). Commentary: Revisiting "Guidelines for using technology to prepare social studies teachers." Contemporary Issues in Teacher Education–Social Studies, 15(2), 1-5.
Heafner, T., Hartshorne, R., & Petty, T. (Eds.) (2014). Exploring the effectiveness of online education in k-12 environments. Hershey, PA: IGI Global.
Hartshorne, R. (2014). Managing large online courses: Pedagogical approaches and technological tools. In A. Hirumi (Ed.). Online and Hybrid Learning Trends and Technologies (pp. 7-30). Eugene, OR: International Society for Technology in Education.
Current Funded Projects
Chen, B., DeMara, R., & Hartshorne, R. (2017). Incorporating career-readiness learning in foundational STEM curricula via integrative assignments. UCF Office of the Quality Enhancement Plan Enhancement and Program Innovation Awards. Funded: $10,000.
Hirumi, A., & Hartshorne, R. (2017). Competency-based certificate in Instructional Design. UCF Office of the Faculty Excellence COAHCE Innovation Awards. Funded: $5,000.
Hartshorne, R., Hamilton, R., & Sharpe, D. (2016). BrilliantTeach. UCF I-Corp: Enhancing technology commercialization to develop a world-class innovation ecosystem. National Science Foundation. Funded: $2550.
Biraimah, K., Hutchinson, C., Owens, T., Cintron, R., & Hartshorne, R. (2015). University of Central Florida TEA Pakistan Program. International Research & Exchanges Board's Teaching Excellence & Achievement Program. Funded: $219,300.
Hartshorne, R., & Campbell, L. (2015). Digital literacy to promote sustainable healthy eating behaviors and messaging in diverse and underserved populations. Toni Jennings Exceptional Education Institute. Funded: $5,000.
Waring, S., & Hartshorne, R. (2014). Successfully teaching educators about primary sources (STEPS). Library of Congress. Funded: $135,000.
Professional Organizations
Association for the Advancement of Computing in Education
Association of Educational Communication and Technology
College and University Faculty Assembly
Florida Council for the Social Studies
National Council for the Social Studies
Society for Information Technology and Teacher Education