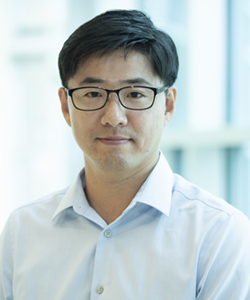 Seongho An, Ph.D.
Assistant Professor
Nonprofit Management
Professional Summary
Seongho An is an Assistant Professor in the School of Public Administration. His research focuses on E-advocacy of nonprofit organizations and digital technology in nonprofit management. Before joining UCF, he studied at the University of Pennsylvania's School of Social Policy and Practice. Seongho also worked as an assistant manager on the Corporate Social Responsibility team at LG Chemical. He received his Master of Social Welfare as well as his Bachelor of Arts in Psychology and Bachelor of Business Administration from Yonsei University in South Korea.
Education
Ph.D. in Social Welfare
School of Social Policy and Practice, University of Pennsylvania
Research Interests
Online and offline nonprofit advocacy and social change
Digital technology and nonprofit management
Collaboration between public and private sectors