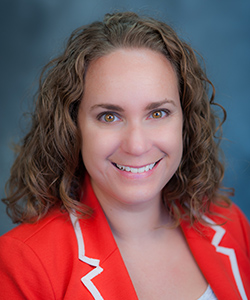 Staci Zavattaro, Ph.D.
Professor
Public Administration
Phone: 407-823-2937
Staci M. Zavattaro, Ph.D., is a professor of public administration and a research associate with the Center for Public and Nonprofit Management. Her books include Cities for Sale, Place Branding Through Phases of the Image, and Social Media to Government: Theory and Practice (edited with Dr. Thomas Bryer). She serves as editor-in-chief of the international journal Administrative Theory & Praxis. Her work appears in journals such as Urban Studies, Public Administration Review, Journal of Place Management and Development, Administration & Society, and Tourism Management. Zavattaro graduated from the University of Florida with a dual major in political science and journalism. She completed her graduate work at Florida Atlantic University. As an almost-native Floridian (her family moved when she was 2, so she claims Florida as home), she is excited to come to Orlando and work with the wonderful faculty here at UCF.
Education
Florida Atlantic University
University of Florida
Research Interests
Social Media in Public Administration
Public Branding