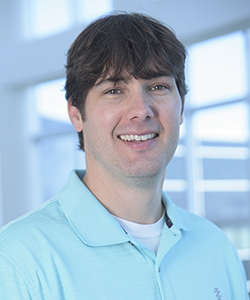 William Russell, Ph.D.
Professor
Social Science Education
Phone: 407- 823-4345
Dr. William B. Russell III is Professor of Education at The University of Central Florida. He teaches social studies education courses and serves as the Social Science Education Ph.D. track coordinator. Dr. Russell has won various research awards including the UCF Research Incentive Award (2015), the UCF Scholarship of Teaching and Learning Award (2017 & 2012), and the COEHP Excellence in Research Award (2015) for his outstanding record of research. Dr. Russell has also won various teaching awards including the UCF Teaching Incentive Program Award (2012), the COEHP Excellence in Graduate Teaching Award (2013), and the COEHP Excellence in Undergraduate Teaching Award (2014) for his outstanding record of teaching. Dr. Russell also serves as the director for The International Society for the Social Studies and is the Editor-in-Chief of the most widely read research journal in the field, The Journal of Social Studies Research. His research interests include the teaching and learning of social studies. Dr. Russell has authored numerous peer-reviewed journal articles related to social studies education which have been featured in prominent journals like Social Education, Action in Teacher Education, Childhood Education, The Journal of Social Studies Research, The History Teacher, Social Studies and the Young Learner, The Clearing House, and The Social Studies. Dr. Russell has published two of the most notable social studies methods textbooks in the field, Essentials of Elementary Social Studies and Essentials of Middle and Secondary Social Studies (co-authors S. Waters & T. Turner; Routledge). A few of Dr. Russell's other books include Cinematic Social Studies (2017, co-editor, S. Waters), Digital Social Studies (2014), Exploring Globalization Opportunities and Challenges in Social Studies: Effective Instructional Approaches (2013, co-editors, L. Nganga & J. Kambutu), and Contemporary Social Studies: An Essential Reader (2012). Dr. Russell earned his Ph.D. in Social Science Education from Florida State University and prior to moving into higher education, taught middle and high school social studies.